Sai Gon Precision Ltd, Co is a subsidiary company of Suruga Seiki Group which is directly under Misumi (Japan) Group. One of the first class industrial producer through four decades in Japan, has specializes in producing accessories of bending mold such as: sewing core, sleeve, sliding bar, screw axis, automatic accesorries…With slogan "Decreasing customers's complaint", Sai Gon Precision has had the best performance in meeting maximum demand of market.
In front of above tiptop expectation, ATAD Steel Structure Corporation with professional, dynamic labour forces who know how to make working atmosphere fresher and fresher beside the long-term strategies for development and inreasing productivities of our company that drive ATAD become the top and reliable choice easily. And as such that main contractor Shimizu picked out ATAD to be incharged of designing for its mechanical factory.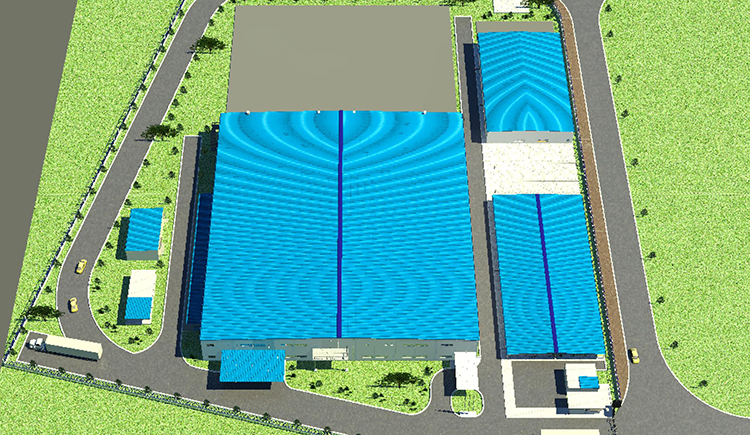 This project has 8000 square meters, in Thu Duc Ward, HCMC. By reputation of ATAD on designing, assembling, manufacturing pre-engineered buildings, self-contained automatic technology, ATAD undertook to provide and assemble for roofing item and this project is intended to operate officially in the third quarter of this year – 2011.