On April 21, Mr. Nguyen Hong Linh, Member of Party Central Committee, Secretary of Dong Nai Provincial Party Committee visited ATAD Dong Nai factory.  Mr. Ho Van Nam –Municipal Party Committee Secretary, Chairman of people's Council and leaders of departments of Long Khanh City accompanied Mr. Linh to visit ATAD Dong Nai factory.
At the meeting, ATAD's leaders shared ATAD's remarkable achievements in production and business activities and social contribution and take Mr.Linh to site check ATAD Dong Nai factory – the first steel structure factory in Asia with LEED Gold.
In 2021, despite facing many difficulties due to COVID-19 pandemic and the fluctuation of steel market, ATAD still successfully achieved dual goals "effectively fighting the pandemic and maintaining continuous production". ATAD has recently been awarded in Top 10 Golden Star Awards 2021 and being the first steel structure corporation in Vietnam to receive this award.
Dong Nai Provincial Party Committee Secretary Nguyen Hong Linh highly appreciated the contribution of ATAD to the general development of Dong Nai province during the past time. Mr.Linh emphasized the importance of applying technology and innovation into production, recognizing the achievement which the factory has achieved in production and business activities as well as continuing to raise the awareness of environmental protection, becoming the province's leading enterprise in the field of manufacturing and engineering.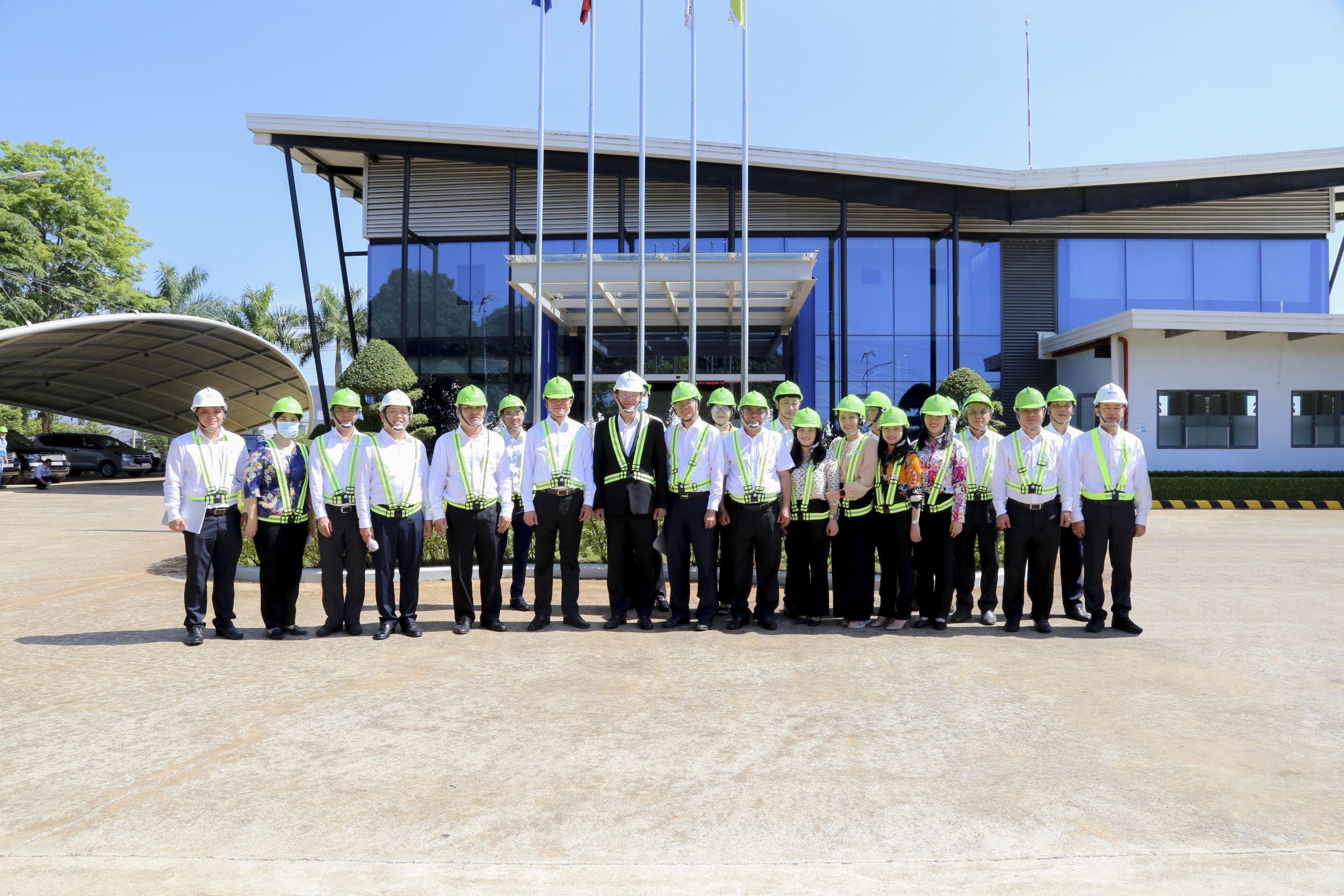 Provincial Party Committee Secretary Nguyen Hong Linh took a photo at ATAD Dong Nai office – the first factory office in Vietnam to meet LEED Platinum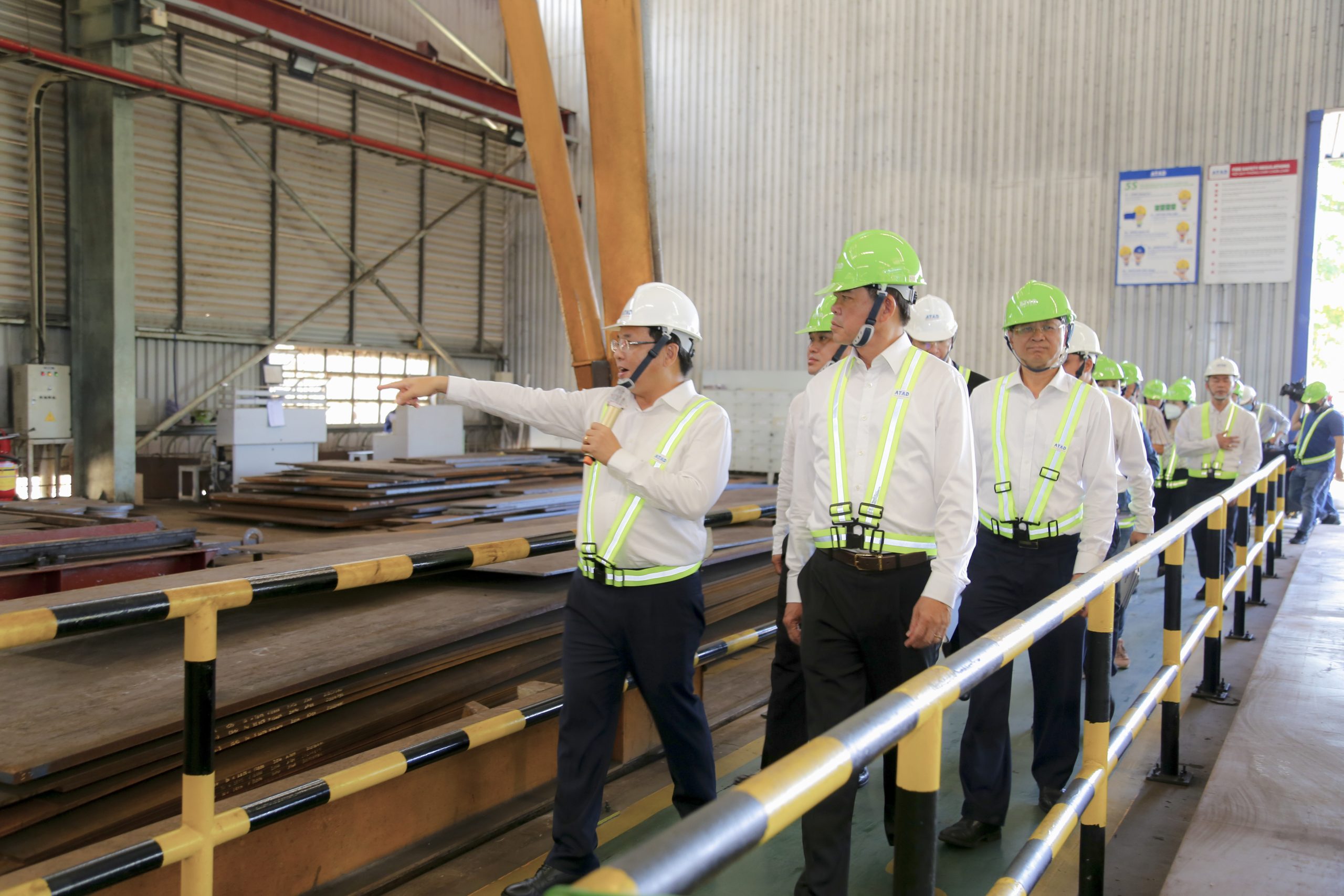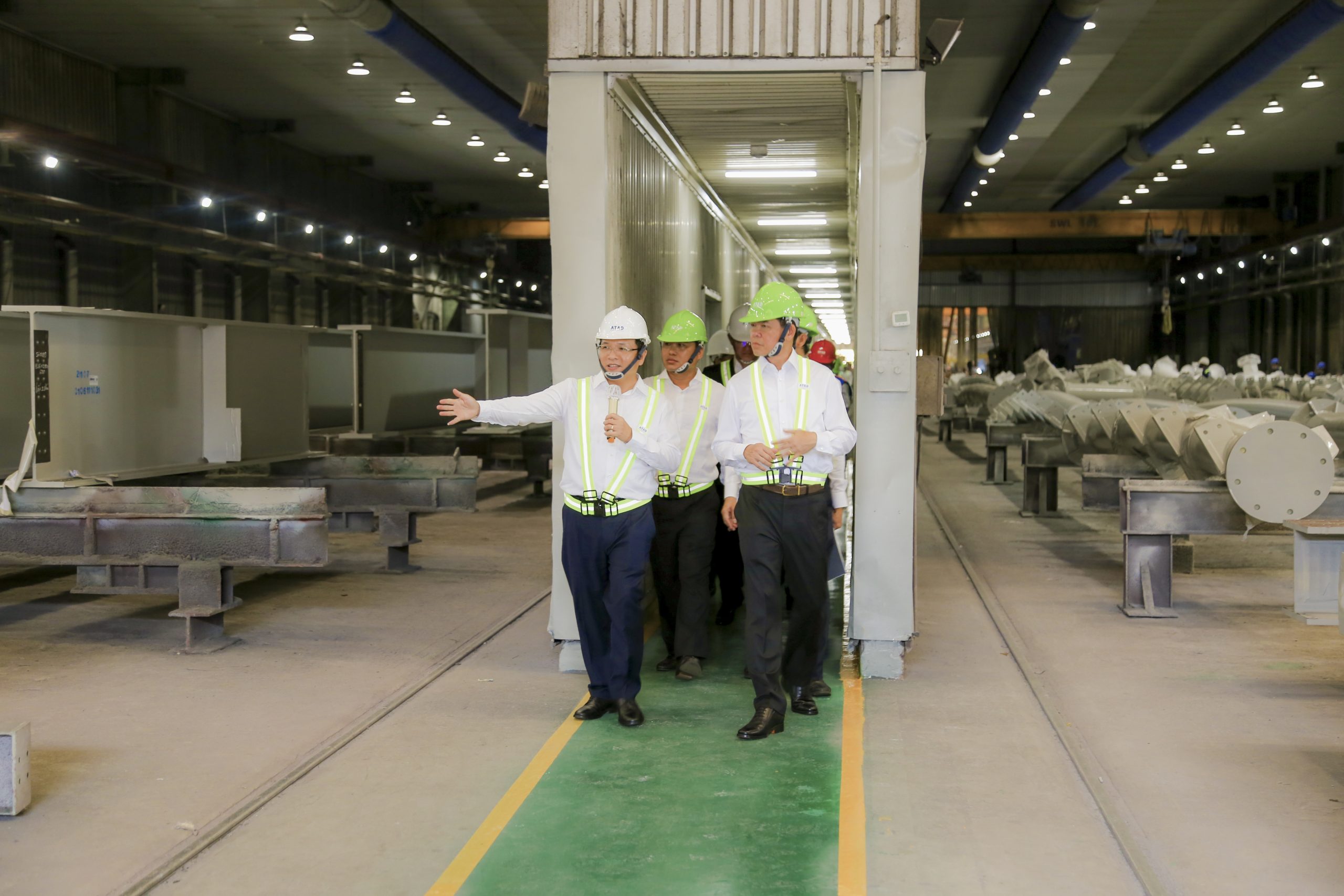 ATAD's Chairman – Mr. Huynh Ngoc Dong introduced to Secretary of Dong Nai Provincial Party Committee Nguyen Hong Linh about the process of fabricating steel structure at ATAD Dong Nai factory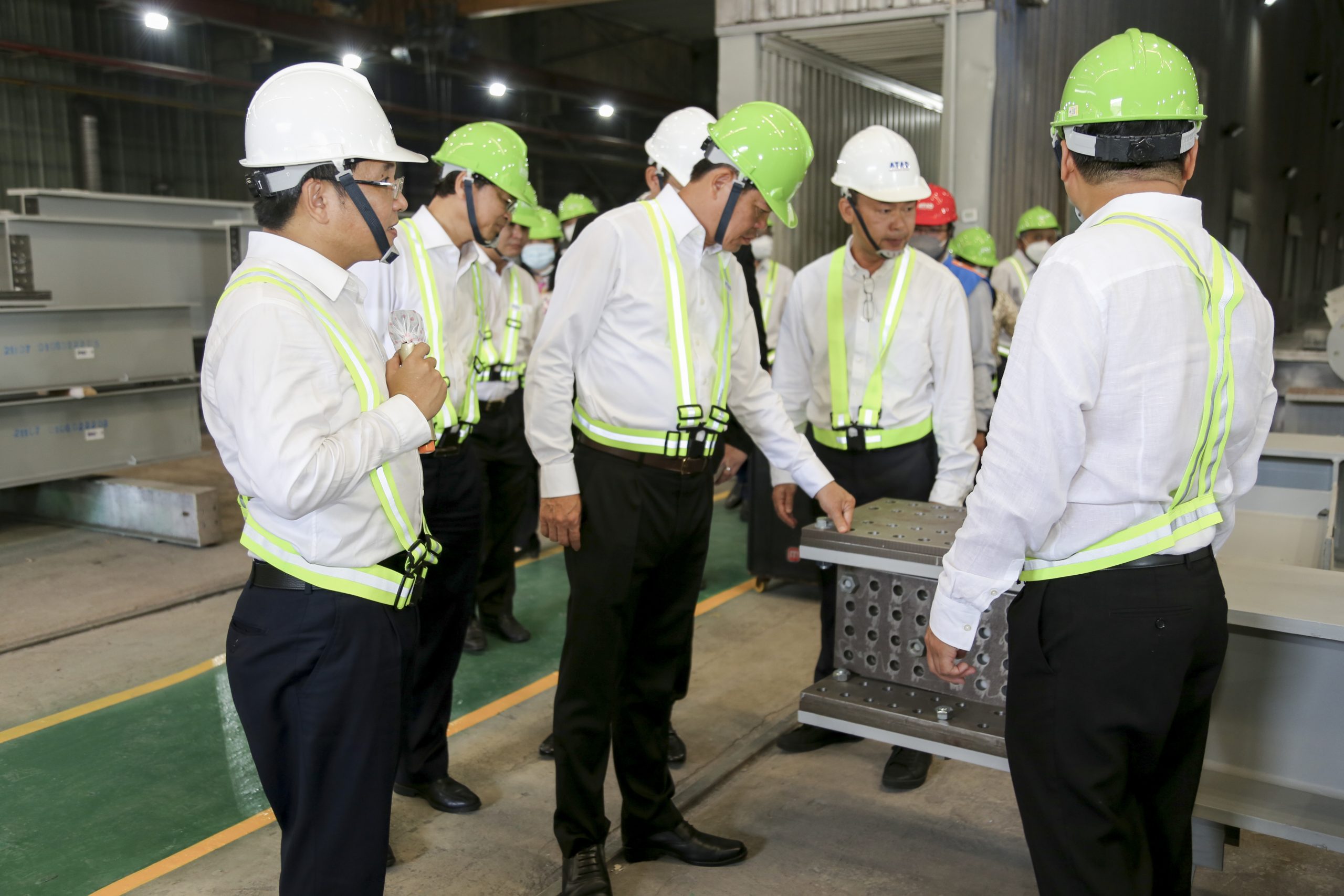 Dong Nai Provincial Party Committee Secretary Nguyen Hong Linh checked the quality of steel structure at ATAD Dong Nai factory