On December 28, 2019, ATAD Steel Structure Corporation successfully held the 2019 Annual Staff Conference and the year-end party in the warm and cohesive atmosphere to summarize activities after one year of hard work as well as prepare for the New Year 2020. The event welcomed the attendance of the Board of Directors and all employees.
The conference revolves around the key issue reviewing the business results in 2019 and setting out the mission objectives in 2020. 2019 is a memorable year for ATAD with strong growth and outstanding achievements marking the 15-year milestone of establishment and development. The meeting is an opportunity for members to share and express ideas for the overall development of the company in the new stage. One of the indispensable contents in the conference is the honor of outstanding individuals and collectives who have made positive contributions in the past year.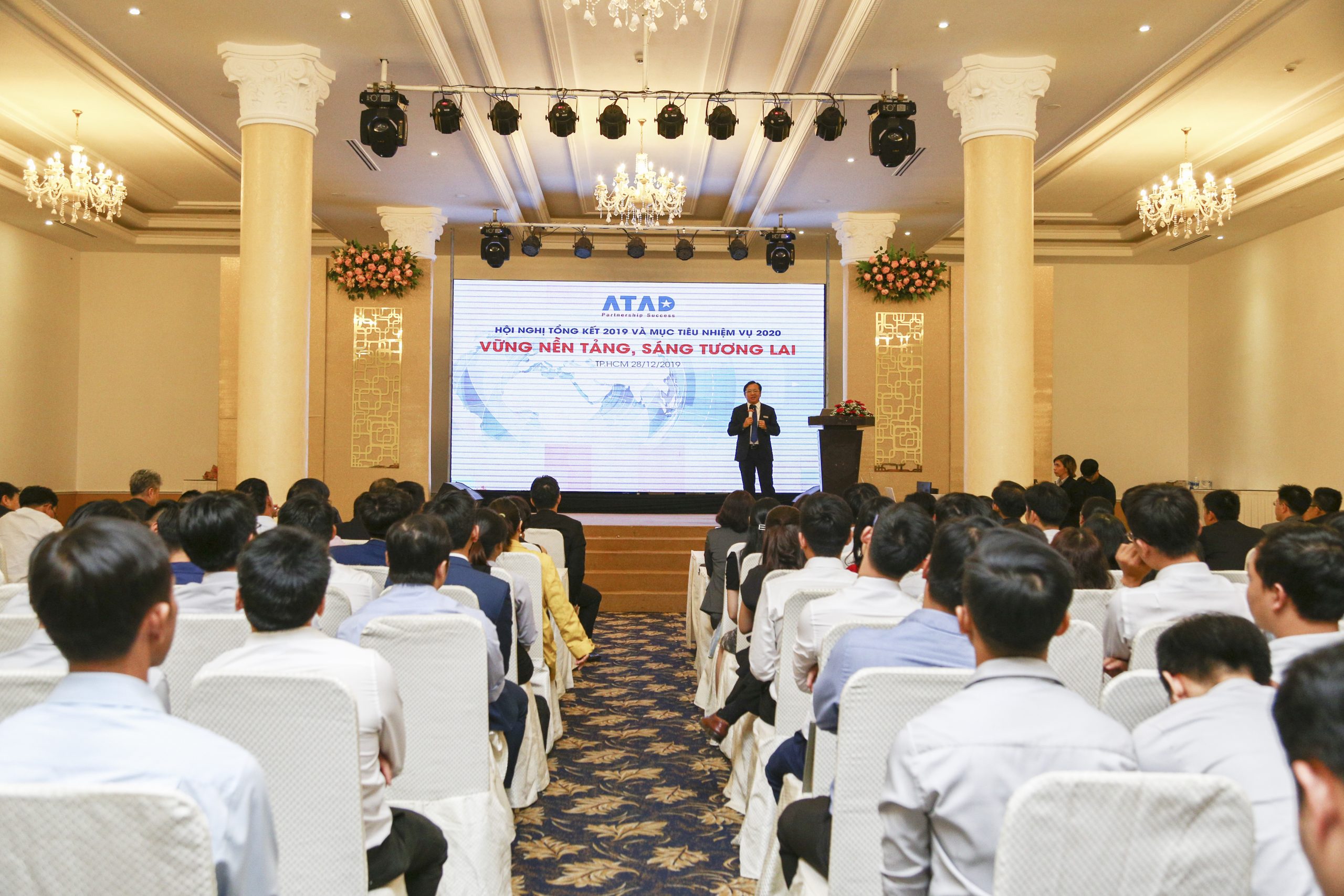 Mr. Huỳnh Ngọc Đông – Chairman speaks at Annual Staff Conference 2019
Following the program is the year-end party with the theme "Strong foundation – Bright future". The opening is the deep gratitude of the Board of Directors to the staff as well as the New Year's wishes with the desire for health, happiness and a new year of greater success. The highlight of this year's party is the ATAD FACTOR 2019 contest with impressive performances by the ATAD members made the hall atmosphere become more jubilant. The lucky draw program with valuable gifts also received an enthusiastic response from everyone.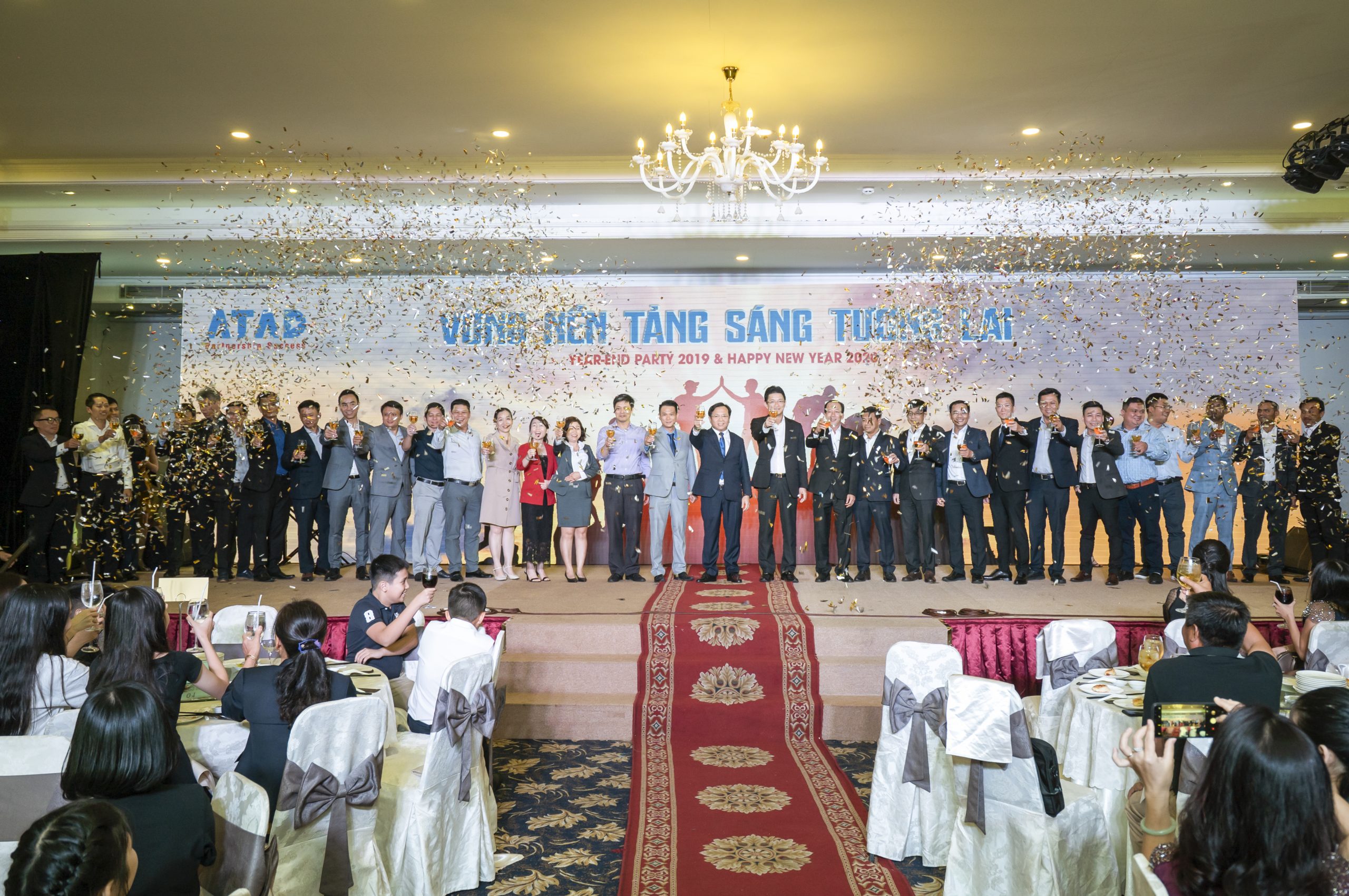 ATAD managers together celebrate the new year 2020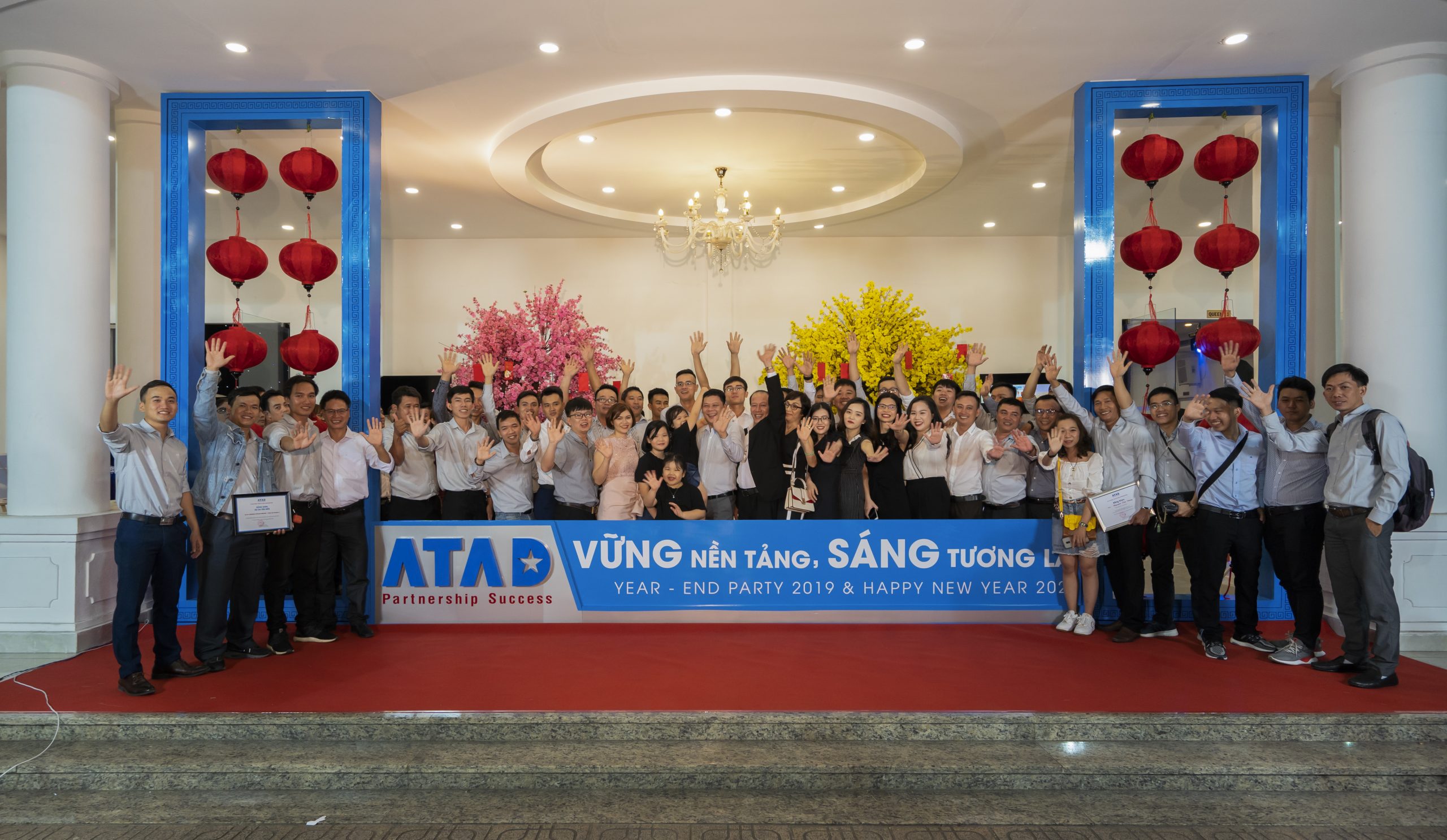 EMD members took a photo together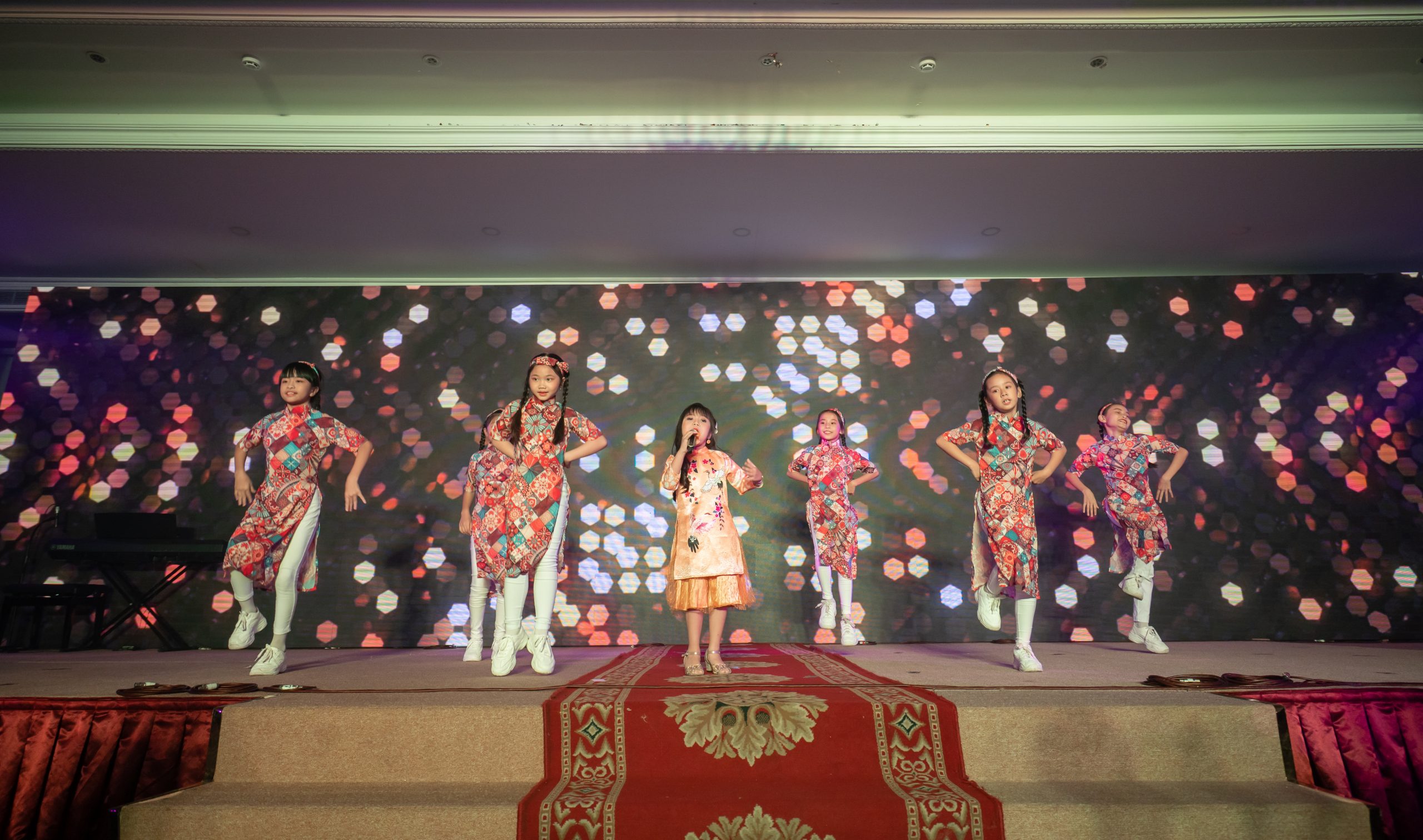 The impressive opening performance "Ngay xuan long phung xum vay"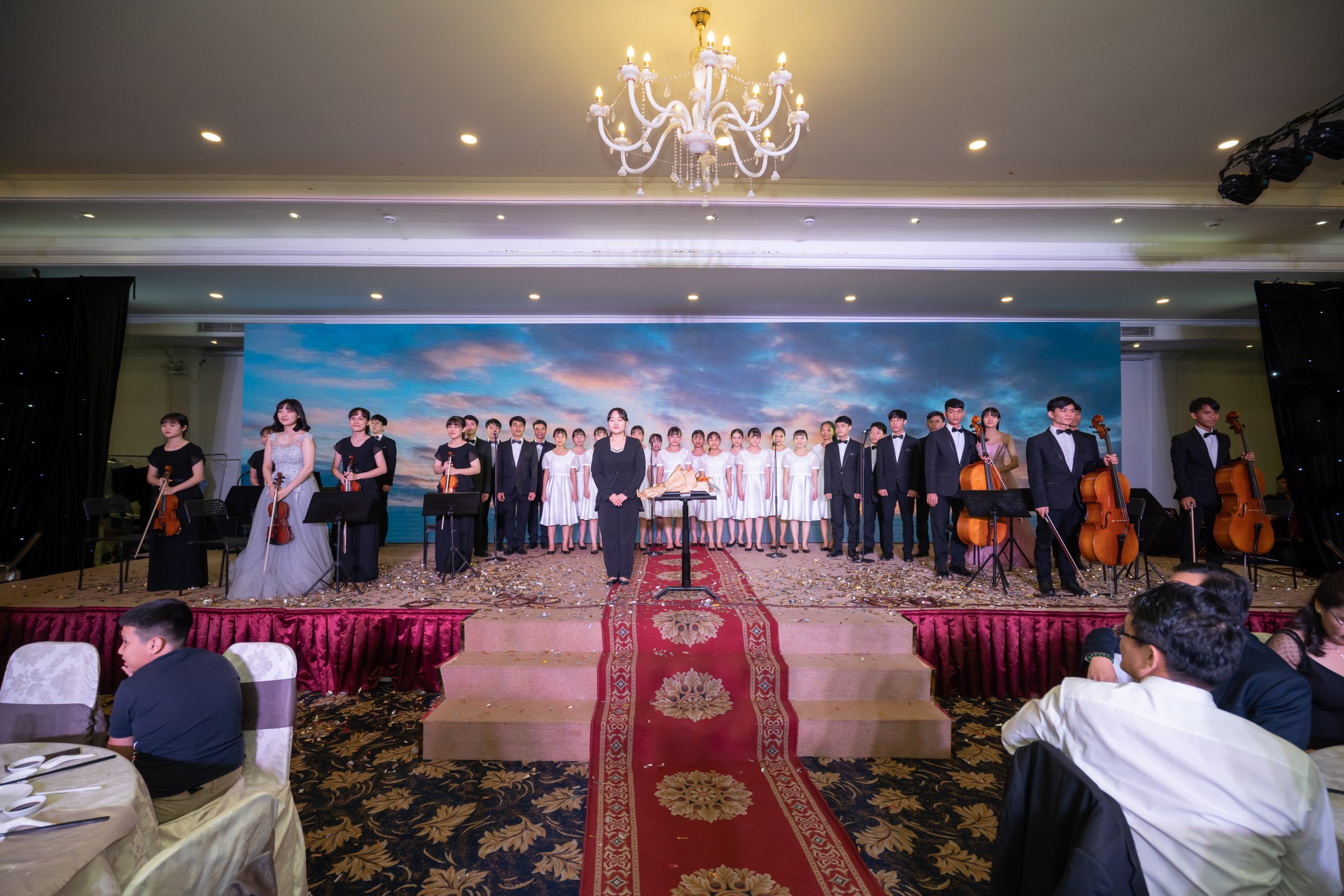 Special performance from Korean band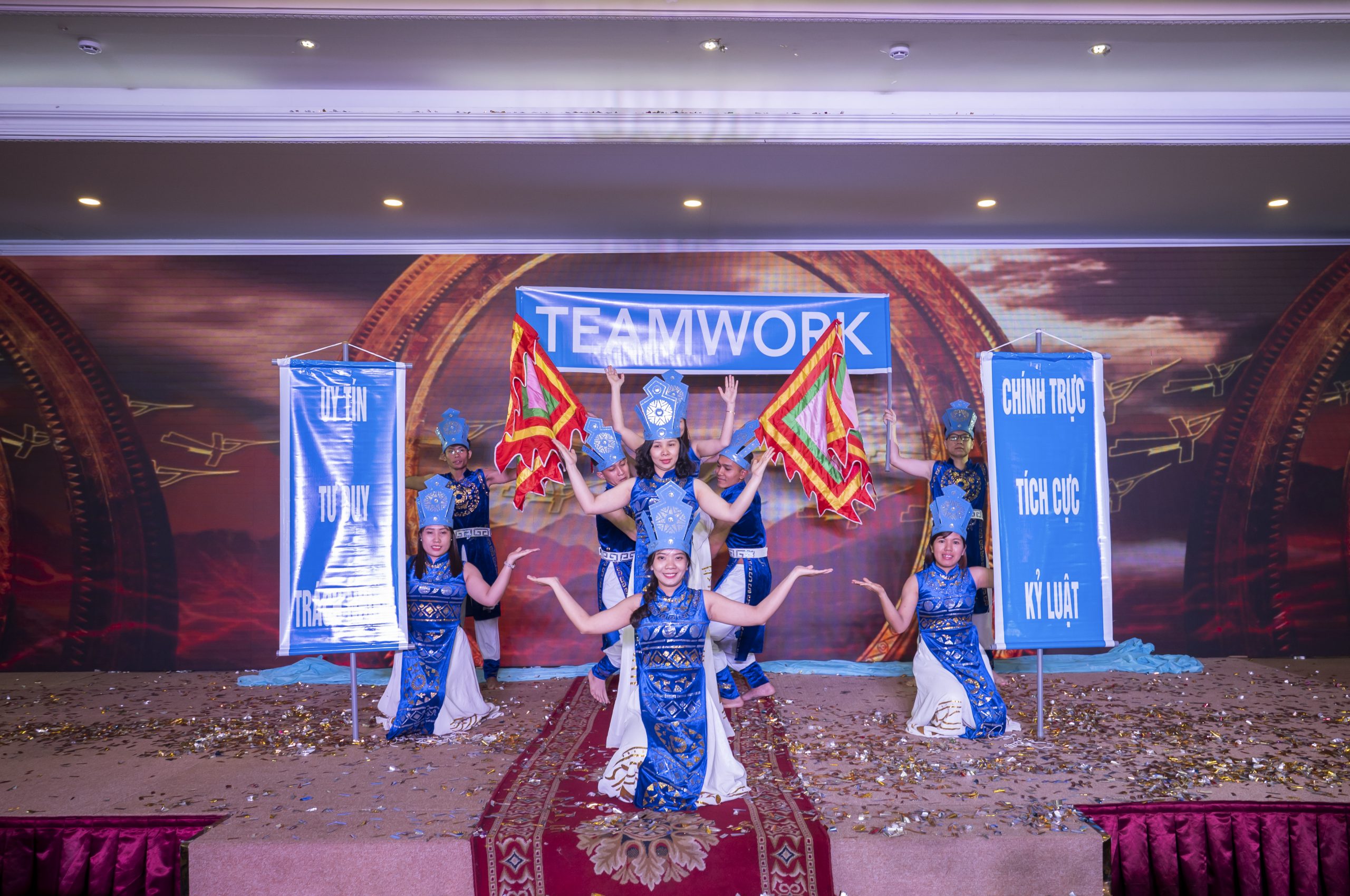 Dancing performance  "Hao khi Viet Nam" from Dong Nai factory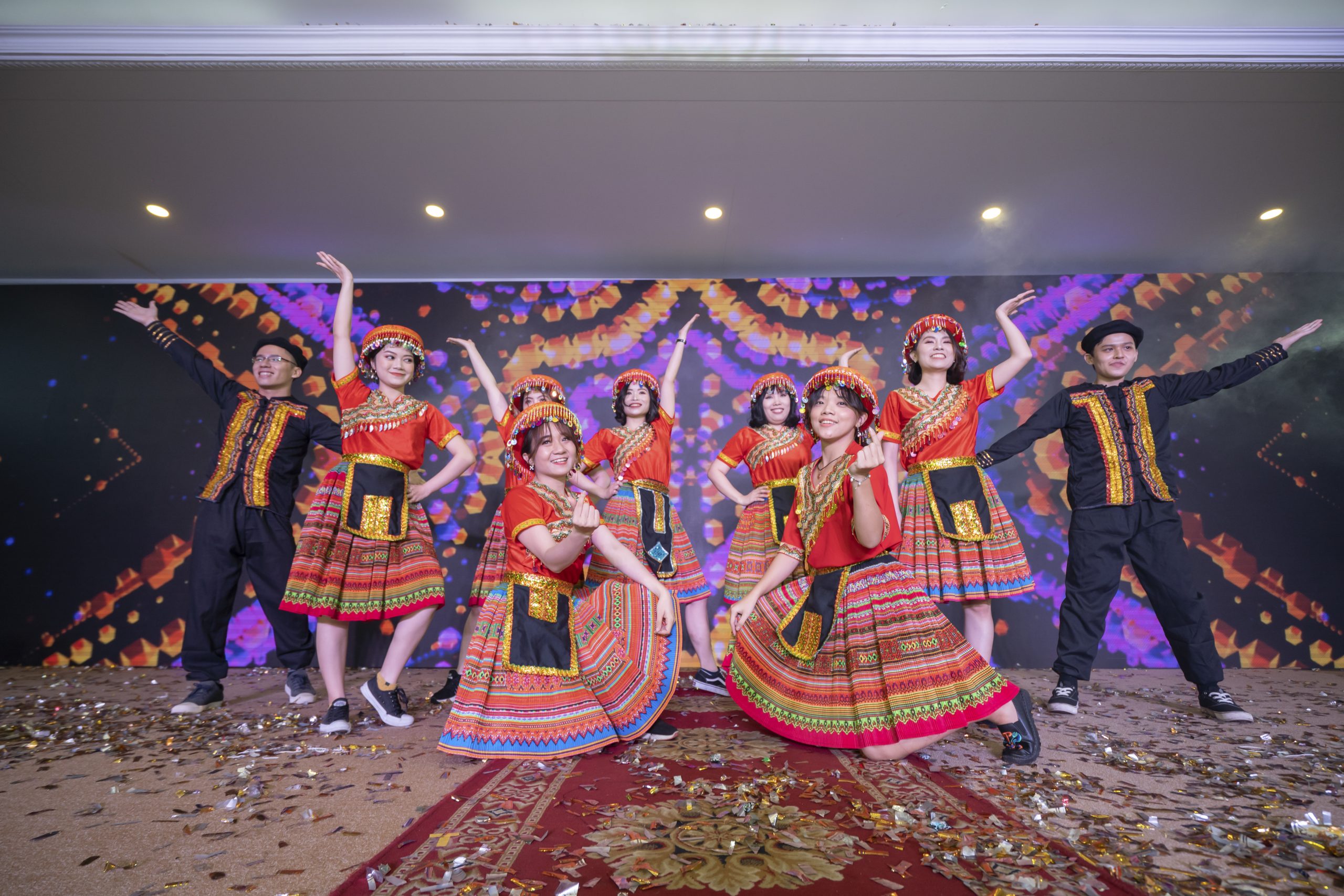 Modern dance performance "De Mi noi cho ma nghe" with ATAD inter-departmental collaboration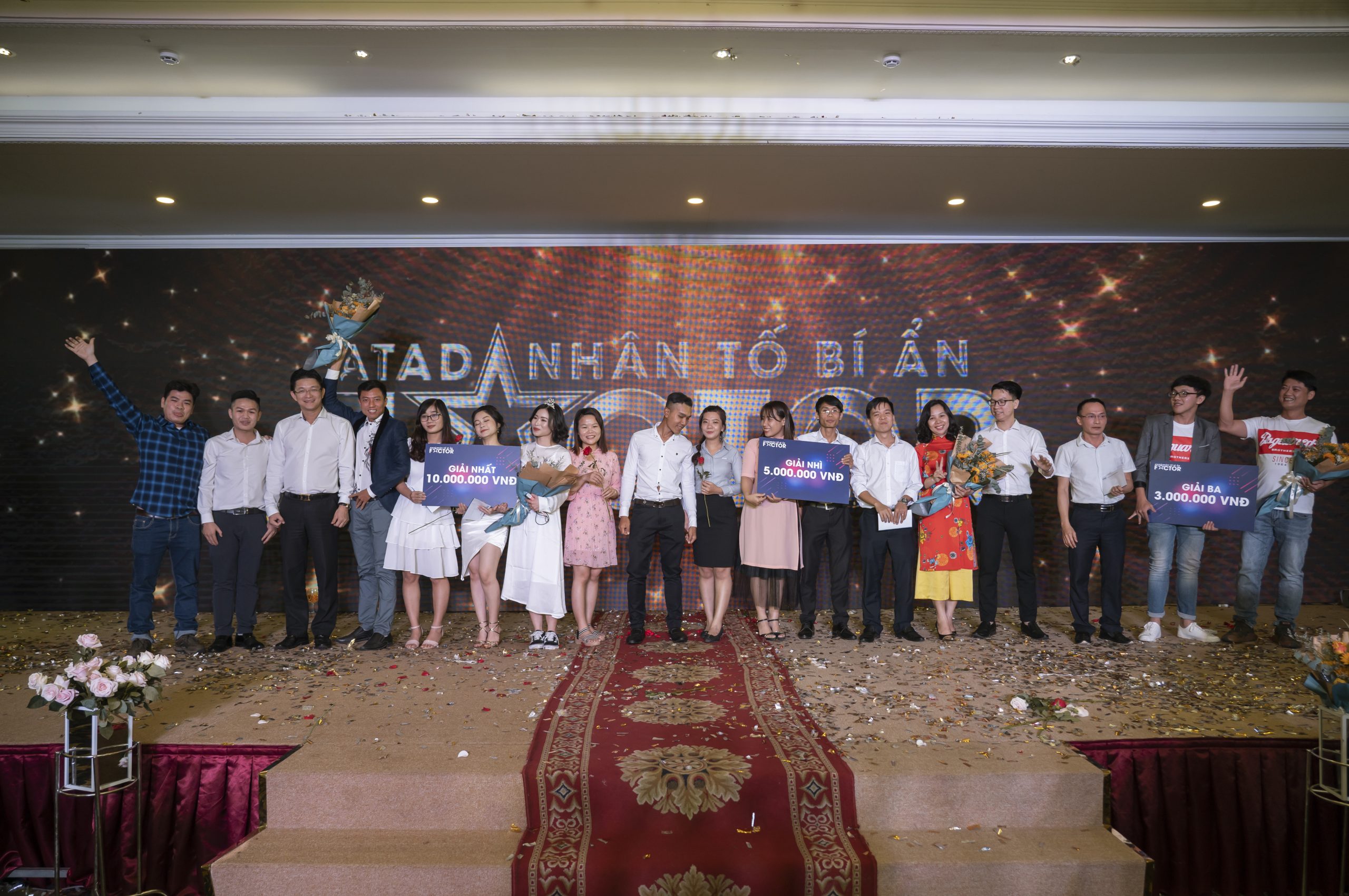 Presenting awards of ATAD FACTOR 2019
The party closed with many beautiful and meaningful moments of the ATAD family. 2020 will be a year with many challenges and new goals. With the determination of the Board of Directors and all employees, ATAD will surely be more successful and continue to conquer new heights.