On December 26, 2020; ATAD Steel Structure Corporation held successfully the Year-End Party 2020 and Welcome New Year 2021 with the theme "Strong Foundation- Bright Future". Ending such a memorable year, this is a special occasion for all ATAD members to meet and celebrate achievements. Especially, this party was held at White Palace Convention and Exhibition centre, which was constructed by ATAD. This  made the party even more meaningful.
Opening show is the ATAD Annual Conference in 2020. In recognition of the efforts and contributions, the Board of Directors honored employees and teams with outstanding achievements, contributing to the development of the Company.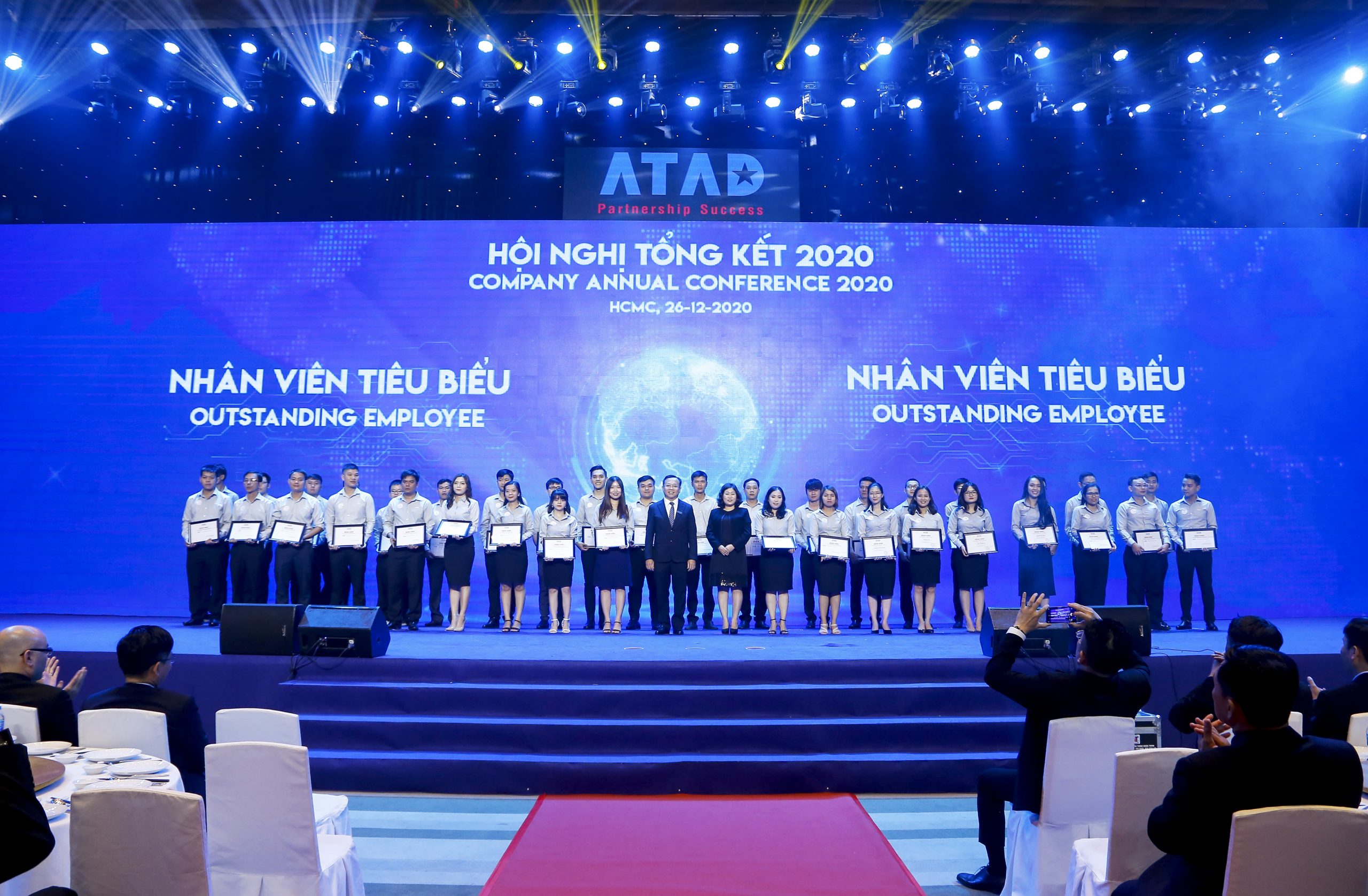 After that, the year-end party took place with spectacular music programs. In 2020, ATAD experienced many challenges, fortunately, with the determination of ATAD's members to overcome all difficulties, ATAD achieved outstanding success. At the party, Board of Directors sincerely express the sincere gratitude and best wishes to all distinguished customers, company's members and their families on this special occasion.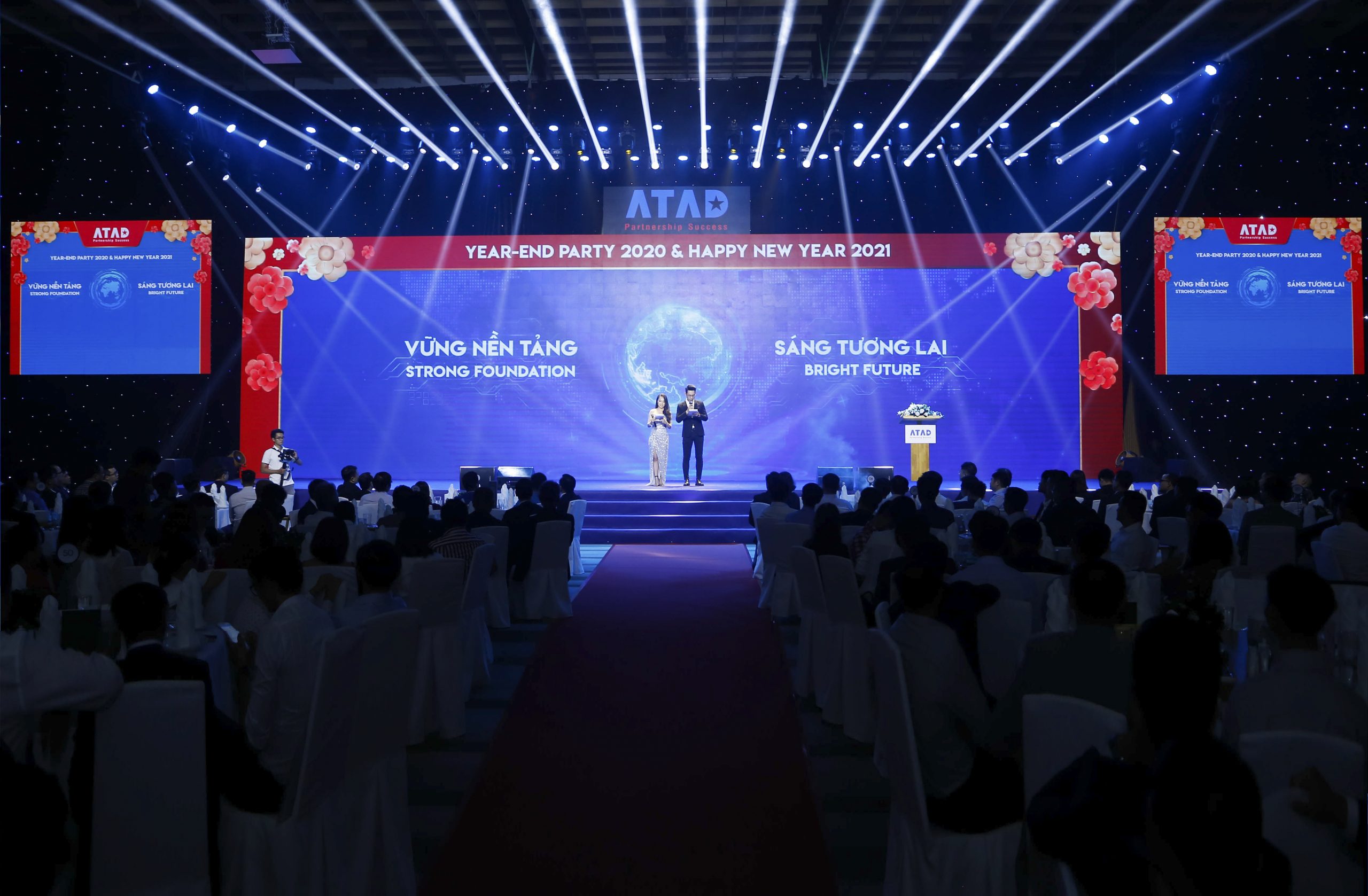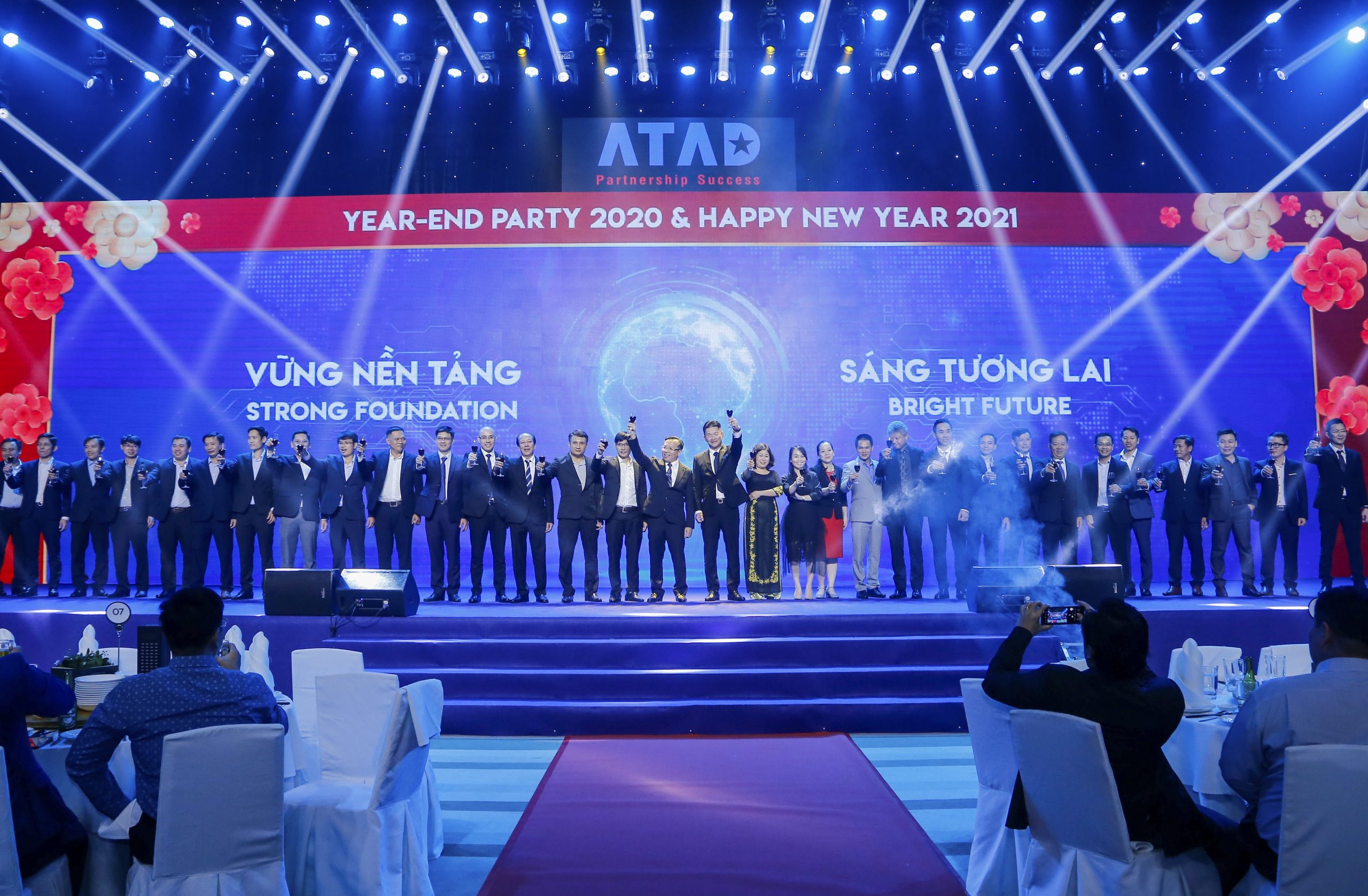 In addition, the music gala with impressive performances brought all participants with great moments and excitement. In Lucky Draw, numerous gifts were presented to participants in joy.
The party ended with the warm feeling. Smiles will remain each participant's heart for a while. The new spring is knocking with so many new hopes and beliefs. With that excitement, all ATAD's members will be more and more enthusiastic on working, successfully completing the plan of 2021 as well as contributing the ATAD's growth more prosperous and thriving.