In the period of integration and competition, innovating and applying environmentally friendly technologies is considered a "green conquest" that helps promoting business. With the goal of sustainable development, ATAD is the pioneer in researching and applying modern and environmentally friendly technologies.
Sustainable development associated with environmental protection
With two advanced factories and highly automated facilities certified by the quality management system ISO 9001: 2015; ISO 14001:2015, ISO 45001:2018, designed capacity of 144 thousand tons of steel structures/year, ATAD is able to supply all kinds of steel to widely applied in heavy industry projects, factories, warehouses, high-rise buildings, commercial centers, exhibition centers, transportation infrastructure (stations, airports, etc.) specialized structure projects of highly aesthetic and architectural designs.
Especially, ATAD Dong Nai factory is the most modern and largest steel structure factory in Vietnam. This is the first steel structure factory in Asia to achieve LEED GOLD certification, and the first factory office to achieve LEED Platinum certification in Vietnam by the US Green Building Council.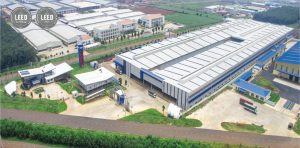 ATAD Dong Nai factory – The first steel structure factory in Asia to achieve LEED GOLD certification
To achieve LEED Gold certification, ATAD Dong Nai factory's design goal is to build an environmentally friendly factory, safe working environment, and efficient energy use. Regarding solutions to protect the surrounding landscape, the factory is designed to make the most of space efficiency by balancing the production area, public facilities, and green space. In which, the greenery area accounts for nearly 50% of the total area of the project. The factory uses a pre-engineered steel building system that uses steel from recycled sources. Roofs made of reflective solar material can reduce the annual cooling consumption by 15%. The use of water-saving is also considered through automatic and semi-automatic faucet devices, the system that collects rainwater from the roof for irrigation. The elements of temperature, ventilation, and light are calculated to bring the most comfortable working environment for workers and employees. To reduce lighting energy, the factory has used simple but smart measures such as using skylight roofs, energy-saving light bulbs, automatic lighting systems, open spaces.
The factory office meets the LEED Platinum standard thanks to the eco-friendly design. 100% of the roof area has high reflectivity and is fitted with a solar module using photovoltaic cell (PV) technology mounted on a custom stand. The system converts sunlight directly into electrical energy and charges it directly into the building's electrical system. By leveraging clean and renewable energy, the office enhances the positive benefits and minimizes negative environmental impacts over the life of the building. The entire roof area of factories and offices of two ATAD factories in Long An and Dong Nai are installed with solar battery systems with a total generating capacity of up to 9 MWh, contributing to energy generation. Abundant clean, sustainable development and environmental protection.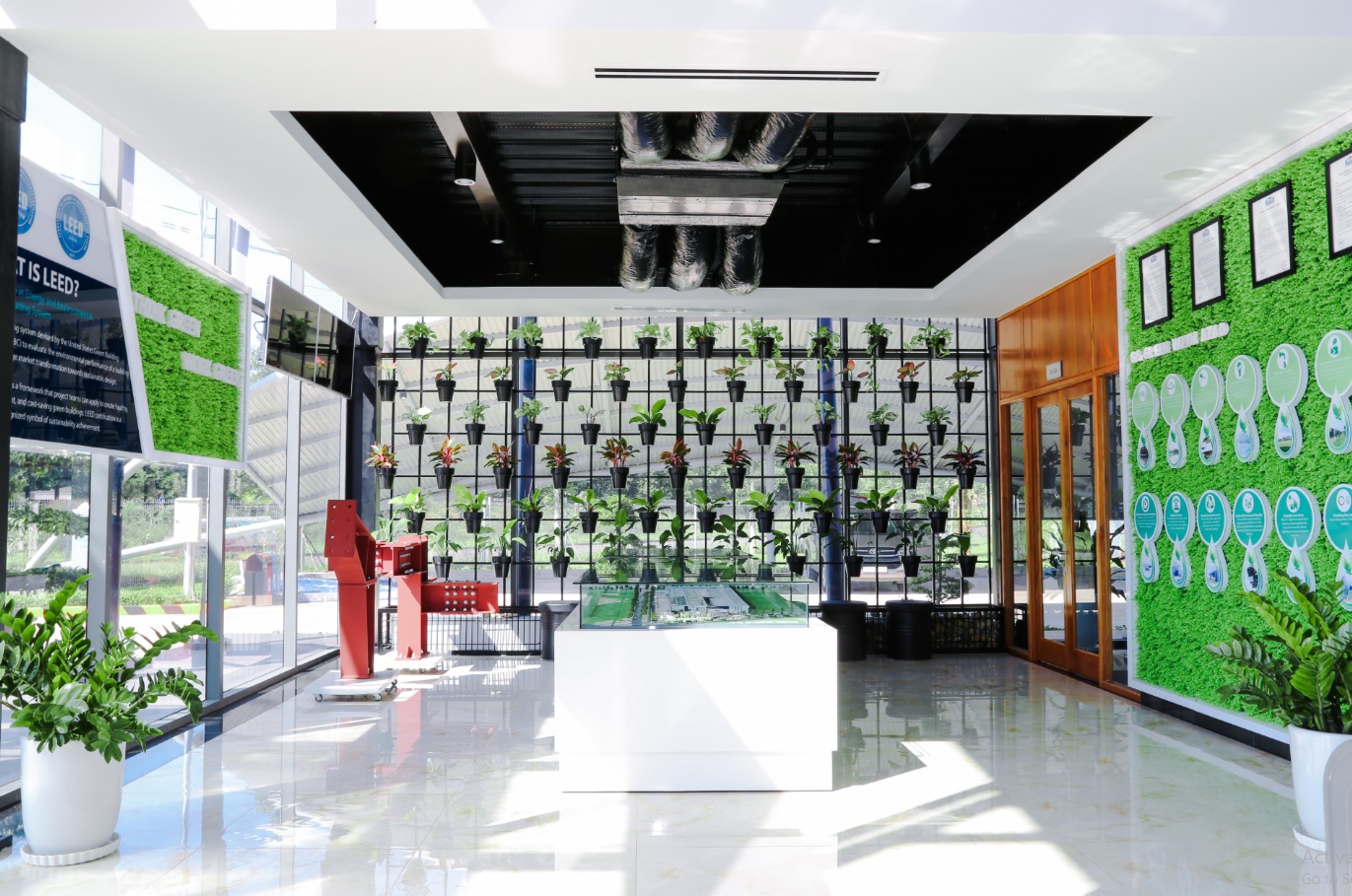 A corner of ATAD Dong Nai factory office with LEED Platinum certificate
Reaching to the world
By selecting and applying automation technology, all key machines have their origins in Italy, Germany, and Taiwan, ATAD has built a prestigious brand in design, fabrication and erection of high quality pre-engineered steel and structural steel products. The whole process is managed by modern softwares, such as enterprise resource management system ERP (SAP), production management software (SPM), project management software (Primavera P6). This helps to optimize production efficiency, save costs and ensure the quality and progress of products and services.
For nearly 20 years of establishment and development, ATAD has implemented more than 3,500 projects in over 40 countries and territories with a network of representative offices in: Myanmar, Indonesia, Thailand, the Philippines, Cambodia, Sri Lanka and Bangladesh.
ATAD's typical steel structure projects such as: Vinfast automobile production complex, Hoa Phat – Dung Quat steel production complex, Cam Ranh international airport, Da Nang International Airport, Wattay International Airport (Vientiane, Laos), Ho Chi Minh City Urban Railway Project. Especially, ATAD has also implemented many projects in the field of energy and thermal power such as Vinh Tan 4 Expansion Thermal Power Plant, Long Son Petrochemical Complex, Dangote Industries Tanzania Thermal Power Station, Matarbari Coal Power Plant (Bangladesh)…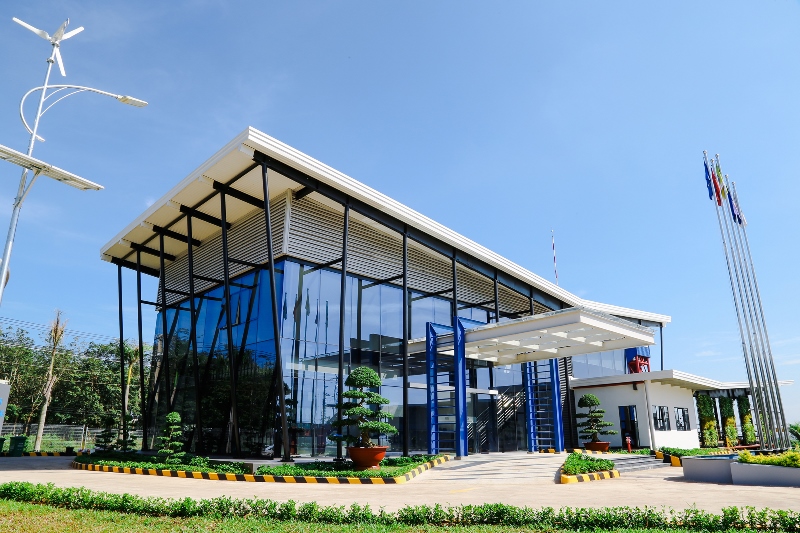 Modern and environmentally friendly office
Consistent with the goal of sustainable development associated with environmental protection, ATAD was honored to receive the Vietnam Gold Star Award and for many consecutive years was honored in the Top 500 largest enterprises in Vietnam(VNR500), Top 50 Vietnam Best Growth (2018-2021), Top 50 Vietnam the Best (2019-2020), HR Asia Award – Best company to work for in Asia (2020).