In December 2017, ATAD Steel Structure Corporation continued to participate in largest construction trade shows in Myanmar including MYANBUILD 2017 from Nov 30 to Dec 2 in Yangon and International Build Tech 2017 from Dec 15 -18 in Mandalay.
MYANBUILD 2017 and International Build Tech 2017  are the biggest international trade exhibition for the building and construction industry in Myanmar. The biggest brands are expected to showcase the latest products and technologies from over 20 countries including USA, France, Italy, Germany, China, Singapore, Japan, Korea, India, Sri Lanka, Malaysia, Vietnam, Thailand, Cambodia and more.
At the exhibition, ATAD's booth strongly impressed with the design booth and the fine-scale steel building models. Besides, we also brought to exhibition ATAD's latest products and technology that attracted huge interest from visitors and Media. This is a great opportunity of ATAD to continue expanding its business in Myanmar's market.
Here are some photos of Myanbuild 2017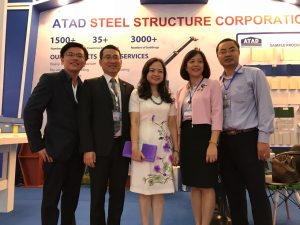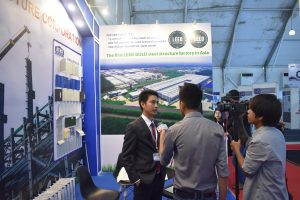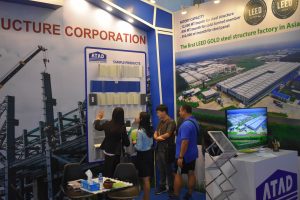 Here are some photos of International Build Tech at Mandalay: