Cam Ranh International Airport is one of the largest airports in Vietnam and plays an important role in tourism and economic development of Khanh Hoa Province. In 2017, ATAD is proud of being a steel structure contractor for the design, manufacturing, and erection of steel structures of the new international airport terminal.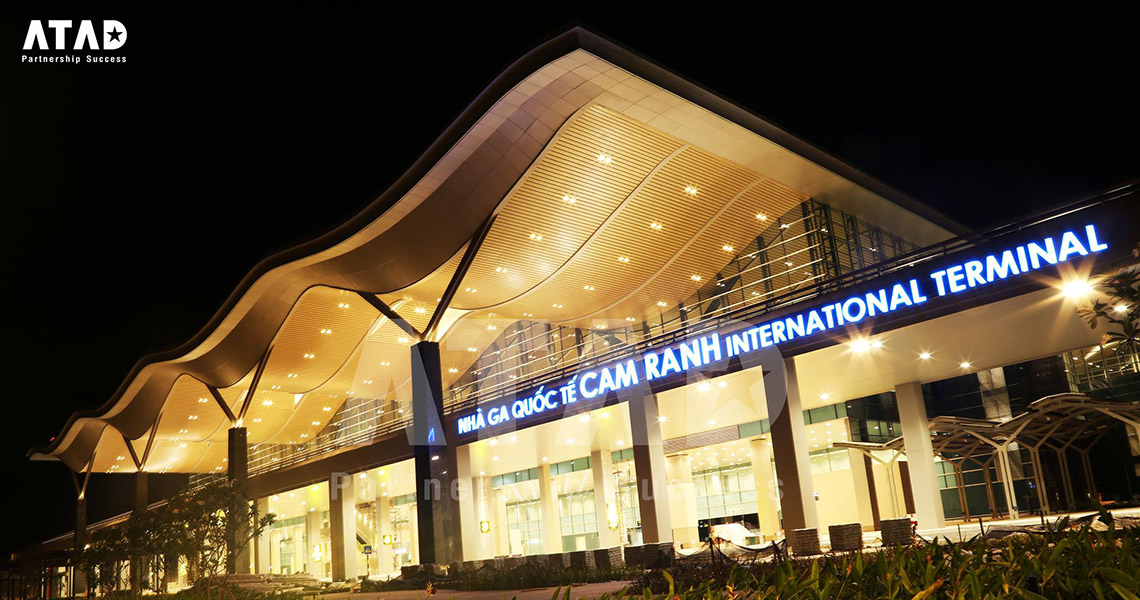 The design and architecture of the new terminal take inspiration from Swiftlet bird's nest – iconic specialties of Khanh Hoa province. The new terminal will be a two-story building with a total floor area of approximately 50,500m². After the first phase, the terminal will feature a total of 40 check-in counters arranged in two rows, each having 20 counters, ten aircraft bridges, six baggage carousels and four air bridges.
Built using locally sourced materials, the roof of the terminal will mimic the nest by featuring a repeated sequence of peaks and troughs, and will be curved in convex shape. It will create a natural space to welcome passengers.
Cam Ranh Airport is a complicated project because of special complex and highly aesthetic structure. Besides that, it has a short timeline, high-quality product and site safety requirements from the investor and supervisors.  With a total area of 50,500 m2 and a total steel volume of 9,500 tons, the project is a big challenge not only for the Erection Management Department but also for Factories and Technical Department.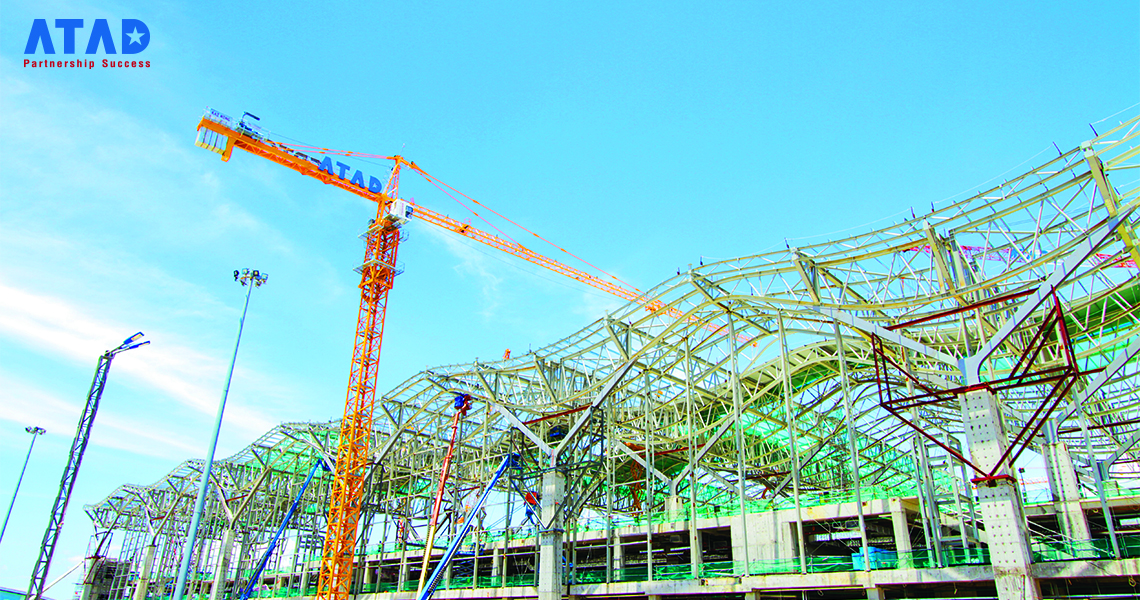 In an effort to complete the project on time and with quality as commitment, ATAD has added full of personnel and machinery resources for erection process. Besides working through Lunar New Year holiday and weekends, at peak times, we worked 3 shifts (24/24h) to meet the plan.
In addition, to meet the special terminal architectural design, ATAD has applied skylight 3D roof structure technology. This is a complex technology that requires extensive experience, high skills and optimum design and production solutions. Other structural items such as installing 5-layer roofing, installing 4-layer gutter system, installing Syfonic pipe, skylight, smoke vent skylights, and roofing ACC sheet wall are also applied by modern technologies which are used for other airport terminals in the world.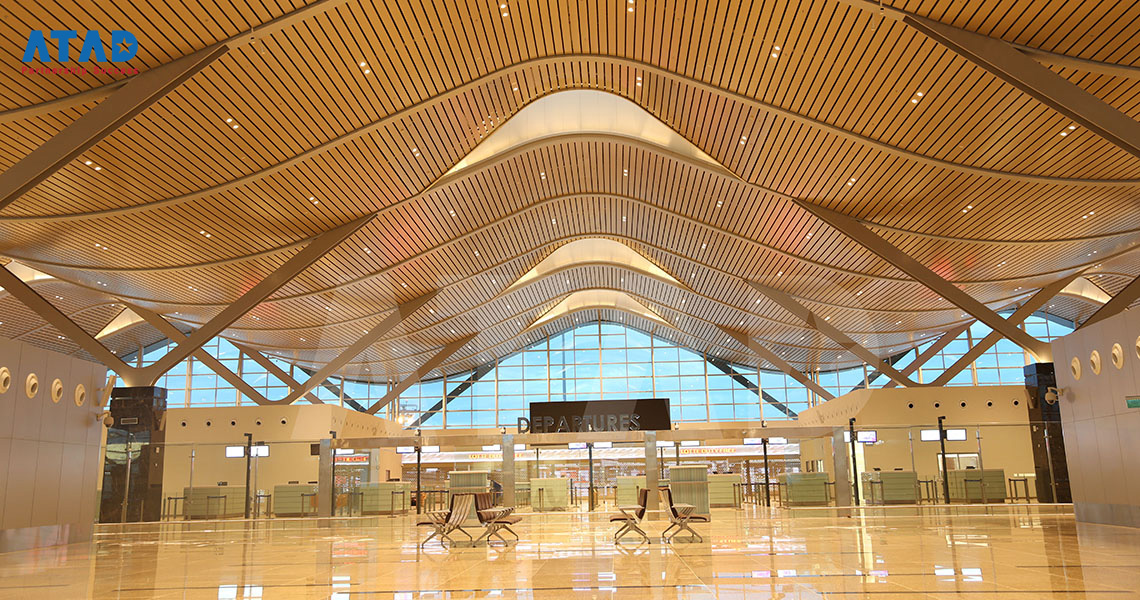 With great experiences and professional management, ATAD has completed the project in accordance with the schedule and met all the requirements of the investor. The project team has installed 100% main structure in 3 months 6 days and met the schedule. Especially, SMT successfully prevented storm damage of No. 12 and No. 14 storms and ensured that serious labor accident didn't occur.