In order to share the difficulties with the people in Vietnam's Central region who are affected by floods and storms, on November 6-7, 2020, ATAD's representative visited and presented gifts to local people of Tan Ninh, Gia Ninh, Truong Son communes, Quang Ninh district, Quang Binh province.
Over the past days, storms and floods have caused heavy damage to people, especially in Quang Binh province. With the generous support from the Board of Directors and all ATAD members, practical gifts were delivered to local people.
Hopefully, these gifts from ATAD will help local people to overcome the consequences of storms and floods, quickly restore production, and stabilize their lives.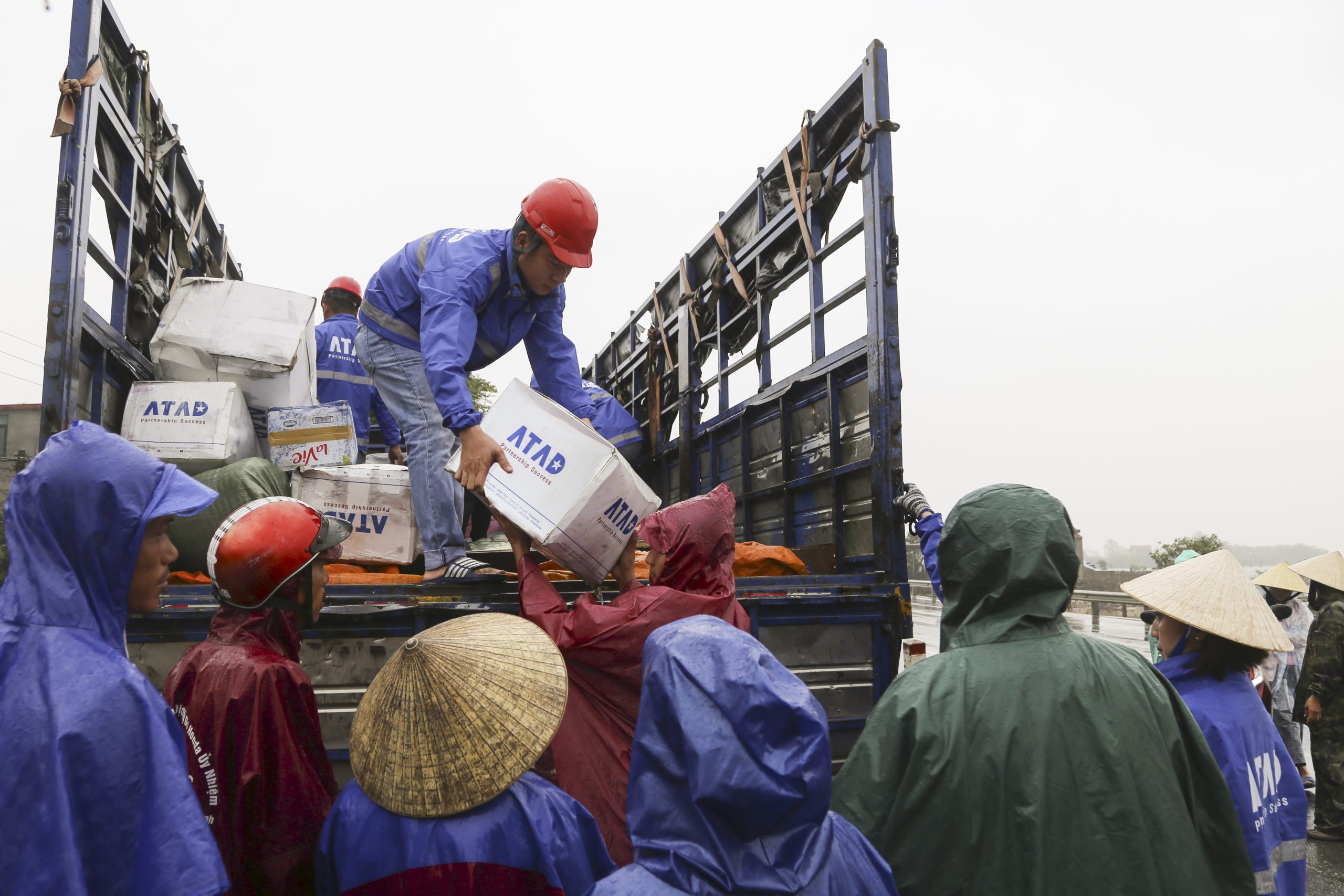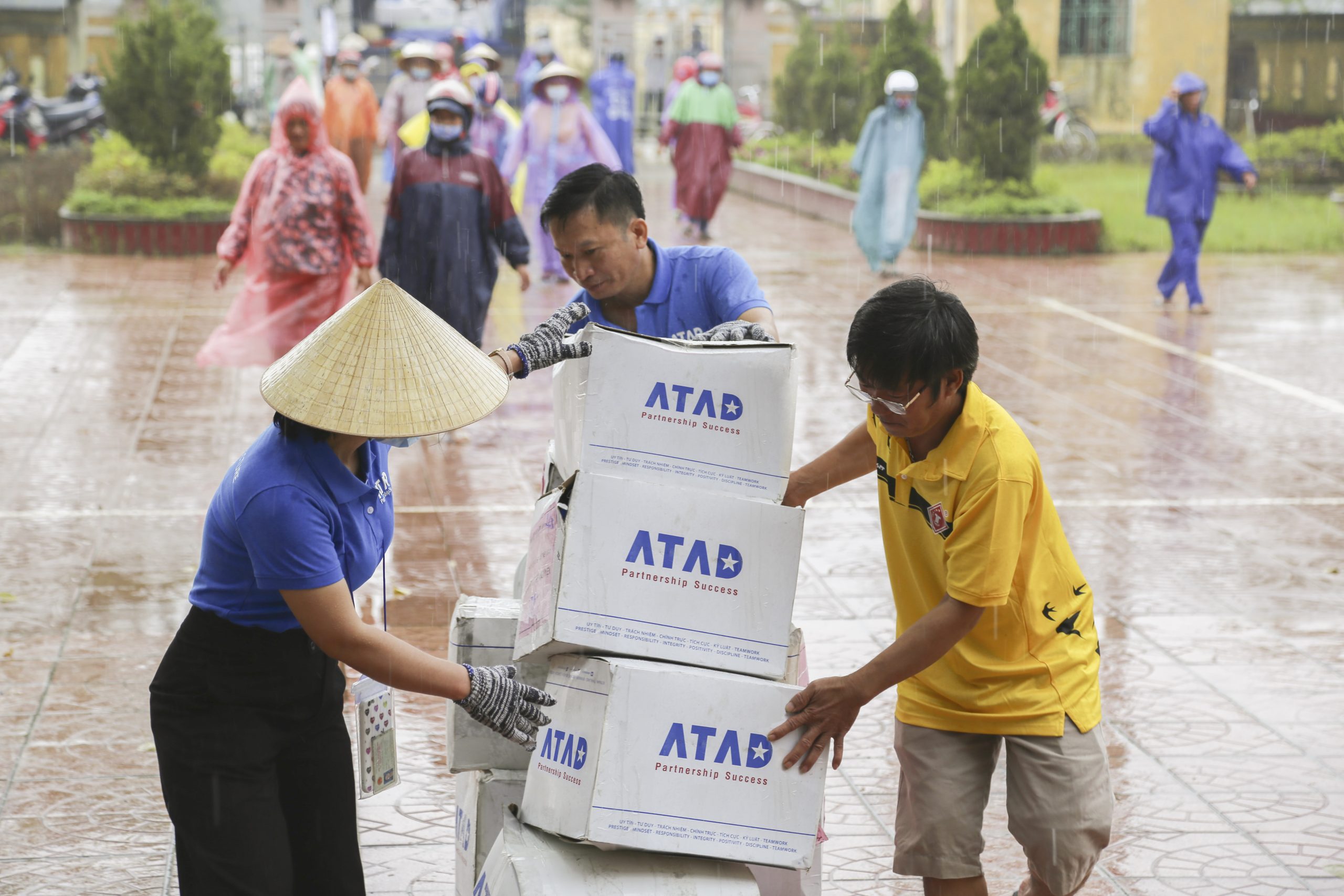 ATAD's representative coordinate with local people to delivery gifts to the hall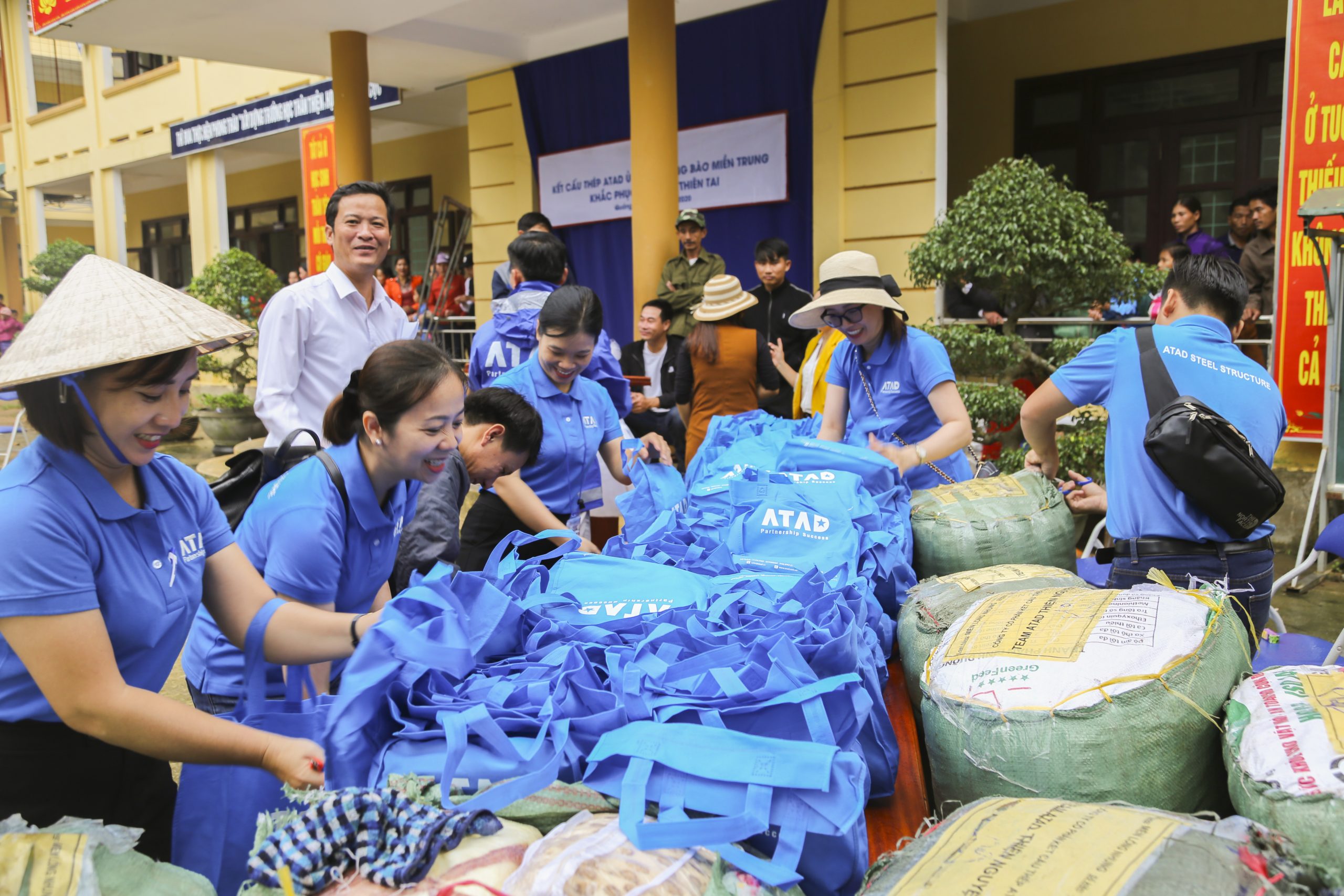 The gifts were prepared to be distributed to the local people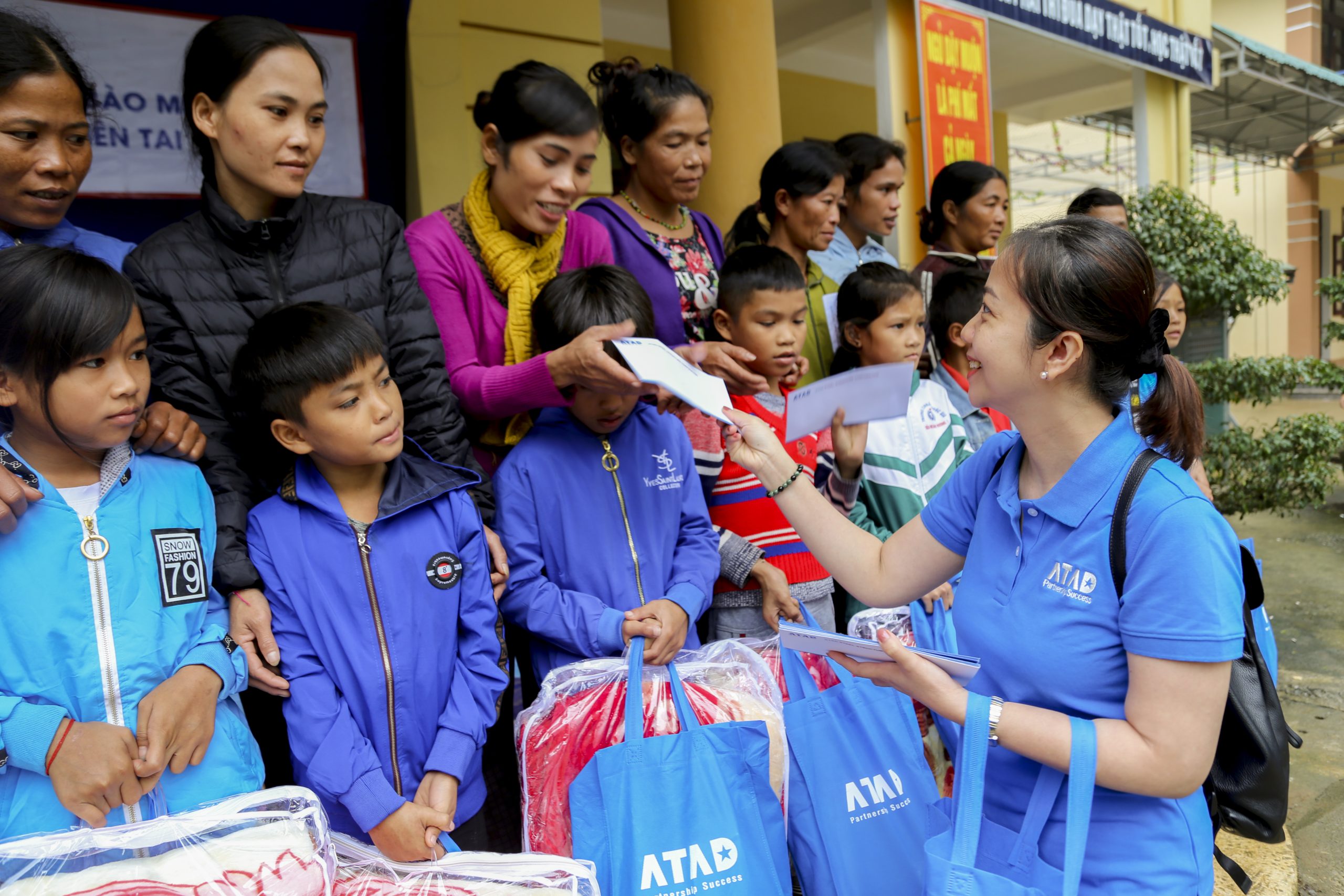 Besides the basic necessities , ATAD's representative also present money for local people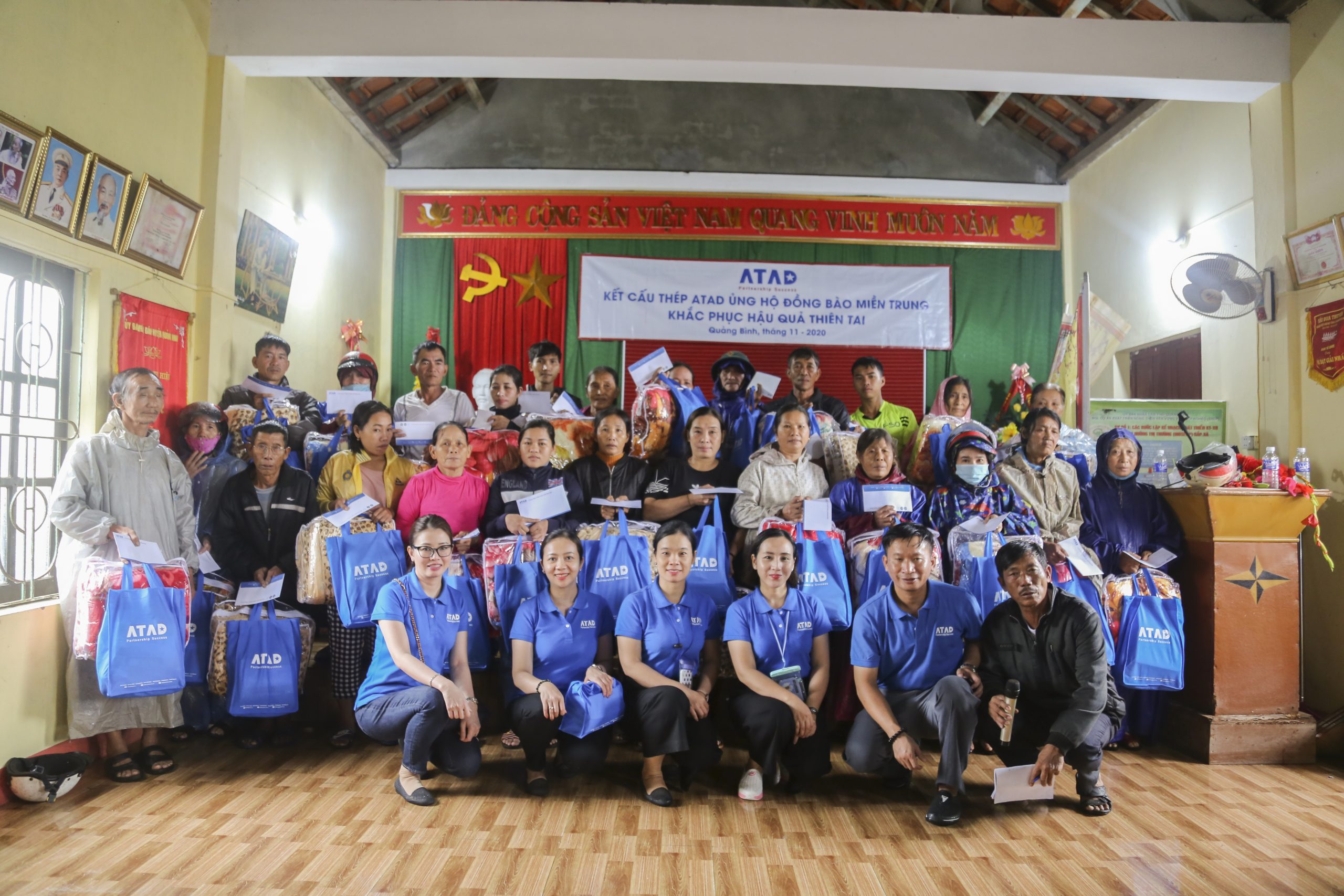 The gifts were given to local people in Bac Ngu Hamlet, Gia Ninh Commune, Quang Ninh District, Quang Binh Province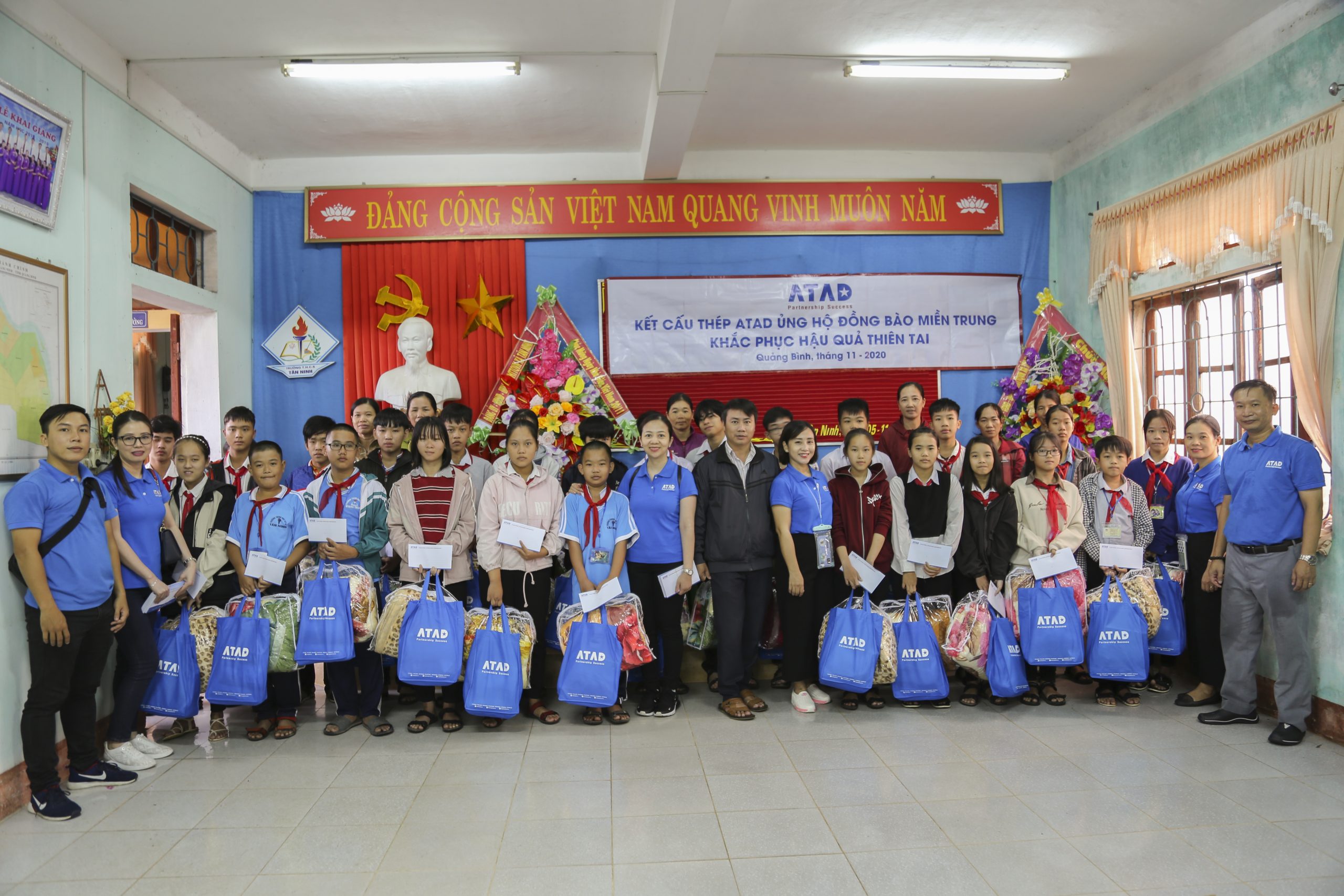 The gifts were given to students at Tan Ninh Secondary School, Tan Ninh Village, Tan Ninh Commune, Quang Ninh District, Quang Binh Province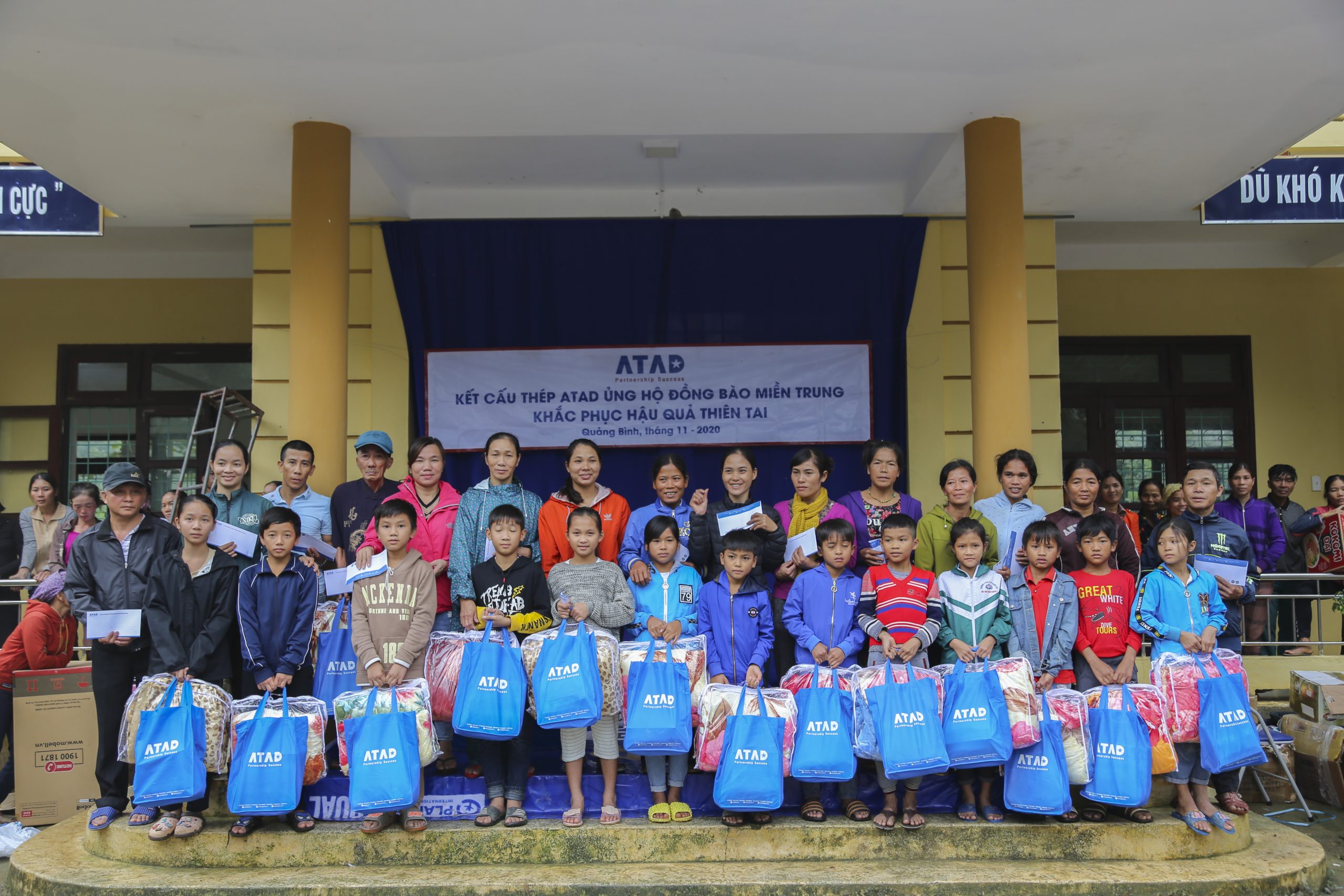 The gifts were given to students at Truong Son School for Ethnic Minorities, Truong Son Commune, Quang Ninh District, Quang Binh Province