With 15 years of operation in the field of steel structure and pre-engineered steel buildings, ATAD has implemented more than 3000 projects in over 35 countries around the world. The number of projects, the project scale, the difficulty level increase year by year that demonstrates our steady growth.
Let's look back at the impressive projects that have contributed to the reputation and strong ATAD brand today.
Vinfast Automobile Manufacturing Complex
Scale: 76,000 m2 – 32,200 ton
VINFAST – is the most ambitious industrial project in Vietnamese's history: the first Vietnamese automobile production complex. Facing the harsh conditions of Northen Vietnam, with a total volume of 32,200 ton for all items, the project team did their best with a strong fighting spirit to meet the tight schedule proposed by the investor. Only in the stamping workshop category, within 2 months, we completed the fabrication and erection of 22,000 ton and 55,000m2 with guaranteed quality and tight schedule.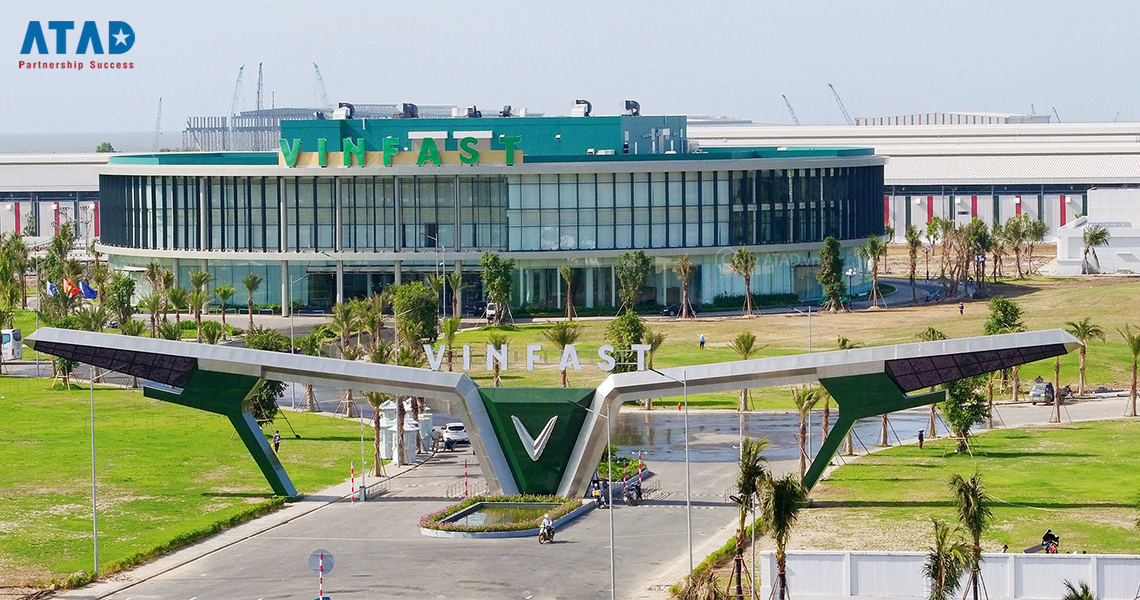 Samsung CE Complex
Scale: 18,180 m2– 2,519 ton
Samsung CE Complex is one of Samsung's 4 biggest consumer electronics production plants worldwide. Overcoming Samsung strict standards, ATAD was trusted by General Contractor Samsung to directly be assigned as the steel structure contractor of this project. ATAD completed 7 items of this project within 105 days, equivalent to 2500 ton of steel structure.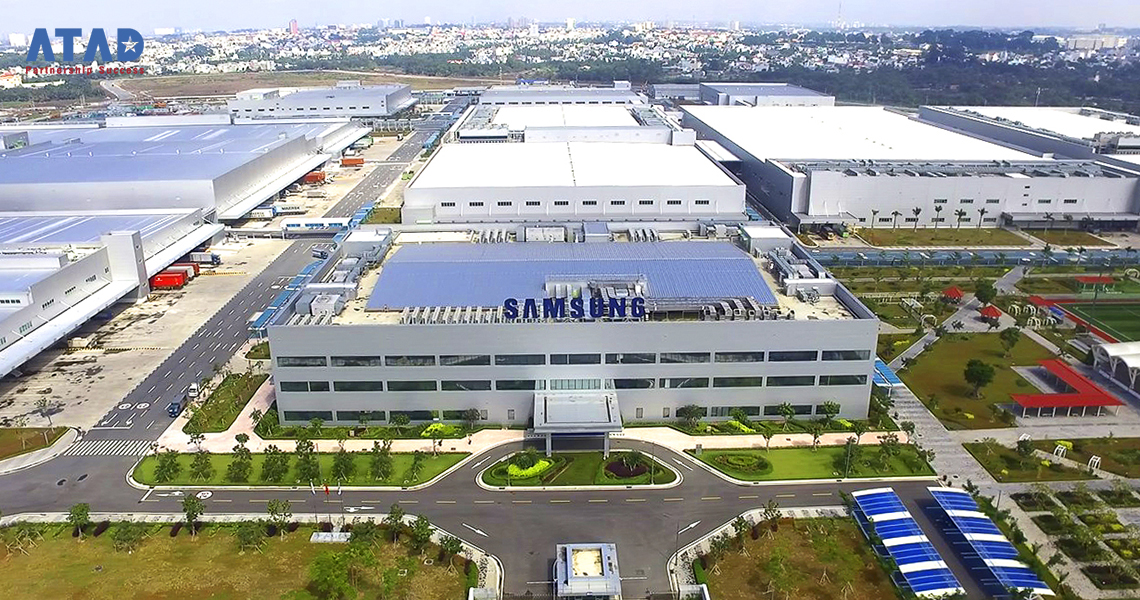 Lazada Indonesia Logistics Center
Scale: 30,000 m2
Gaining the trust of Southeast Asia's largest e-commerce company, ATAD has continuously implemented projects on operation centers, warehouses, logistics centers for Lazada in Indonesia and Philippines. With the experience of implementing thousands of factory, warehouse projects, ATAD has applied an optimal structural steel solution for stabilizing the structure's interior temperature and preventing moisture from entering inside to ensure normal operation of logistics centers.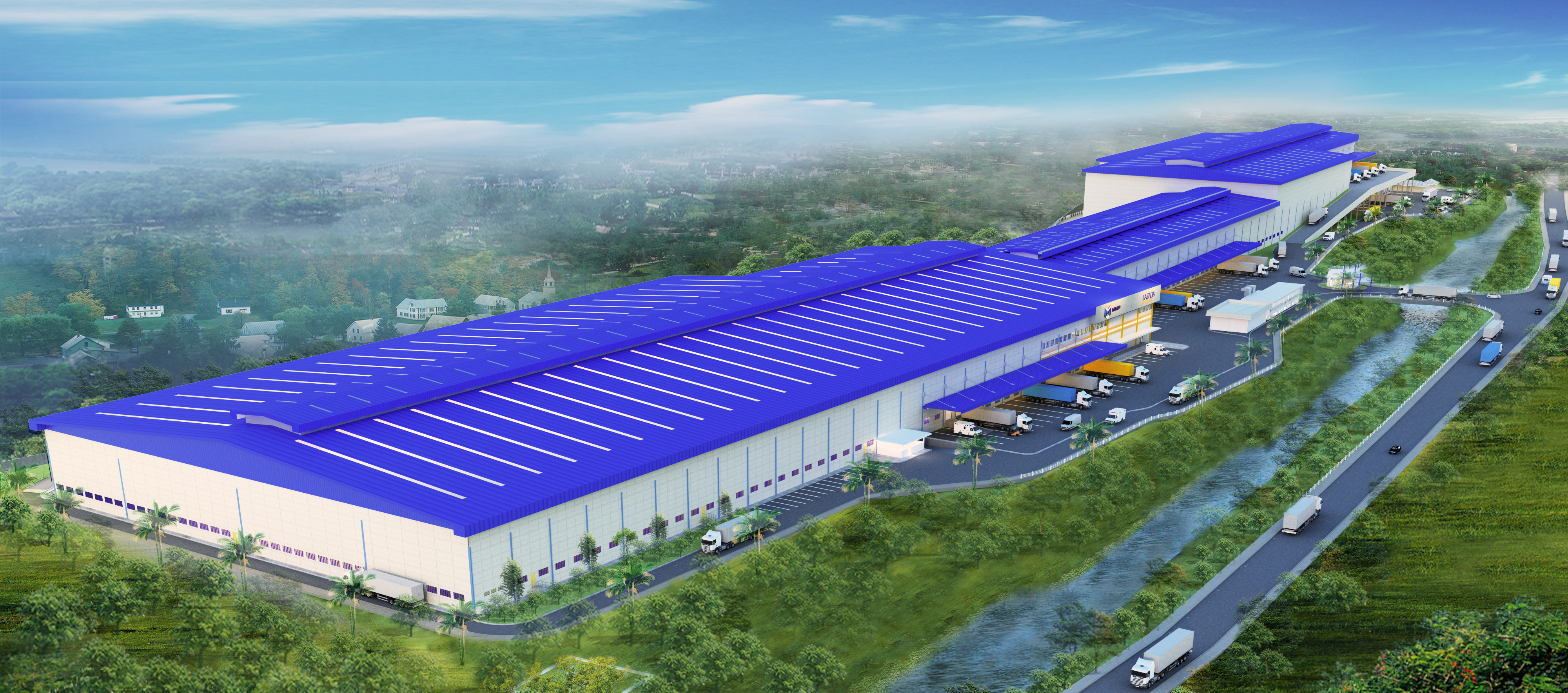 Vinh Tan 4 Thermal Power Project Extension
Scale: 2,800 ton
Vinh Tan 4 Thermal Power Project Extension was listed in the important constructions to generate and supply adequate electricity for the Southern region of Vietnam after 2020. The success of project continuously affirmed ATAD's ability in design, fabrication and erection of heavy industry project of Vietnam, special steel structure applications such as support structures, large pipes and so on.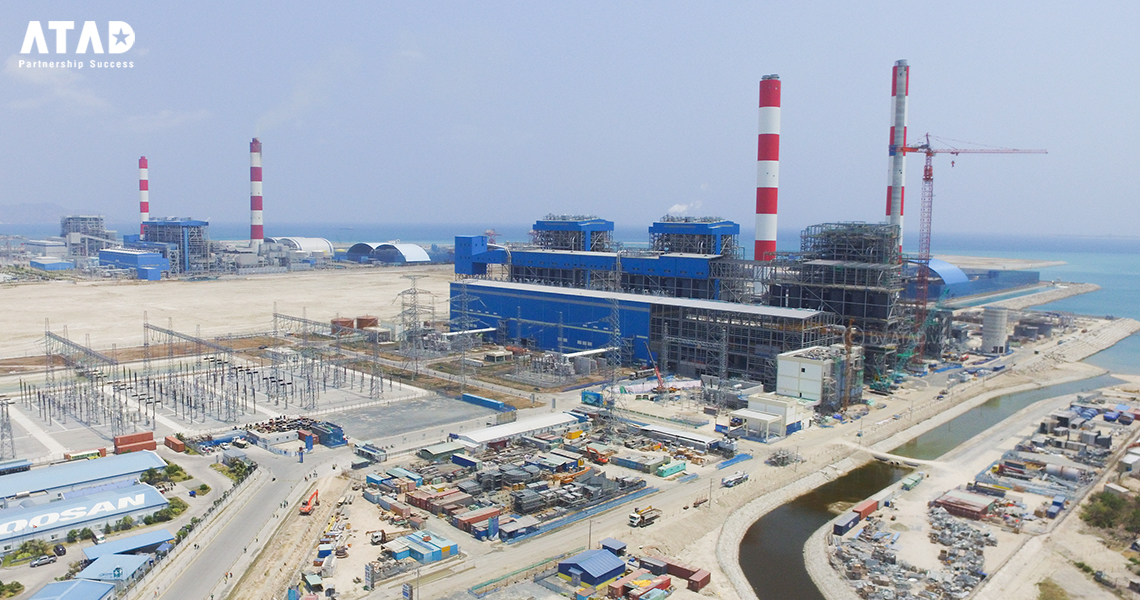 Furi Times Square Mall
Scale: 17,468 m2
Furi Times Square is the first integrated mall center in Sihanoukville, Cambodia one of Southeast Asia's fastest growing markets for tourism and real estate potential. The shopping center has over 17,000 m2 in total including 6 floors, which is designed in balance between tradition and modernity towards environmentally friendly goals. With the experience and capacity in high structural and architectural steel projects, ATAD successfully completed the project on schedule with high quality.