With 15 years of operation in the field of steel structure and pre-engineered steel buildings, ATAD has implemented more than 3000 projects in over 35 countries around the world. The number of projects, the project scale, the difficulty level increase year by year that demonstrates our steady growth.
Let's look back at the impressive projects that have contributed to the reputation and strong ATAD brand today.
JFE Meranti Myanmar Factory
Scale: 30,000 m2
The impressive scale of 30,000 m2 and 2500 ton, reaching the peak of 37,5 meters and construction in the worst weather conditions, has made JFE Meranti the biggest challenge for ATAD in Myanmar ever. The main buildings are 20m height; especially the MCL building is 37.5m height. This is the largest and highest project in Thilawa Special Economic Zone, Yangon so far. With young engineers of the OCD department, the challenge paves the path to success.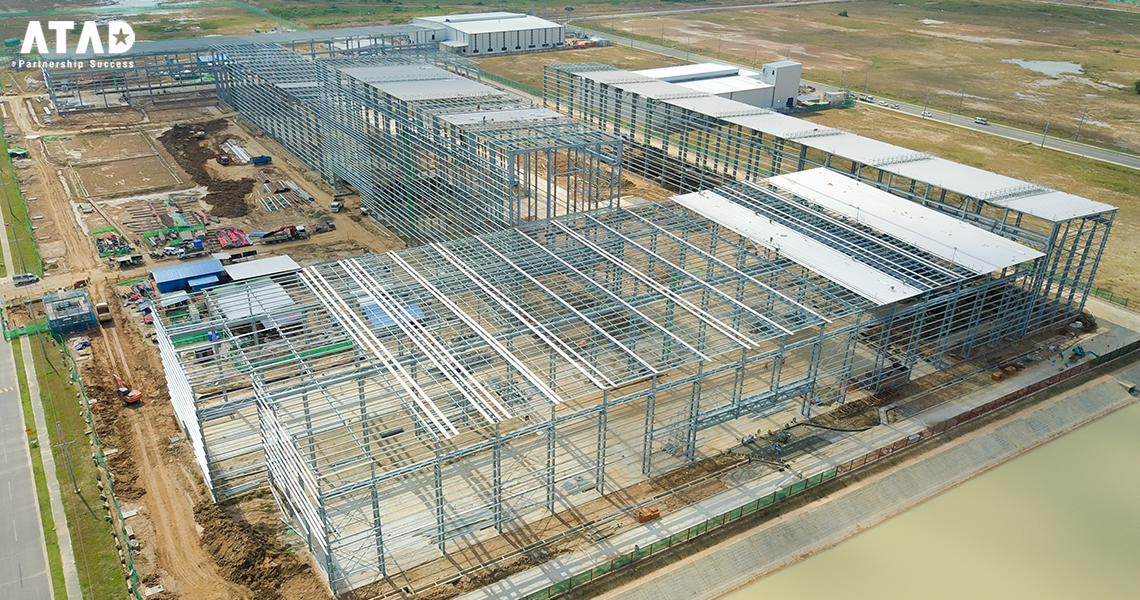 Daknong Aluminum Electrolysis Plant
Scale: 150,000 m2
As the first and largest mineral deep processing and aluminum production in Vietnam, the project not only plays very important role in Dak Nong province but also for the mining industry in our country. With a length of 1,1 km and a scale of 150,000 m2, the project is a huge challenge for a contractor in terms of capability and working experience. Facing difficulties, ATAD people put their best effort to complete the project successfully.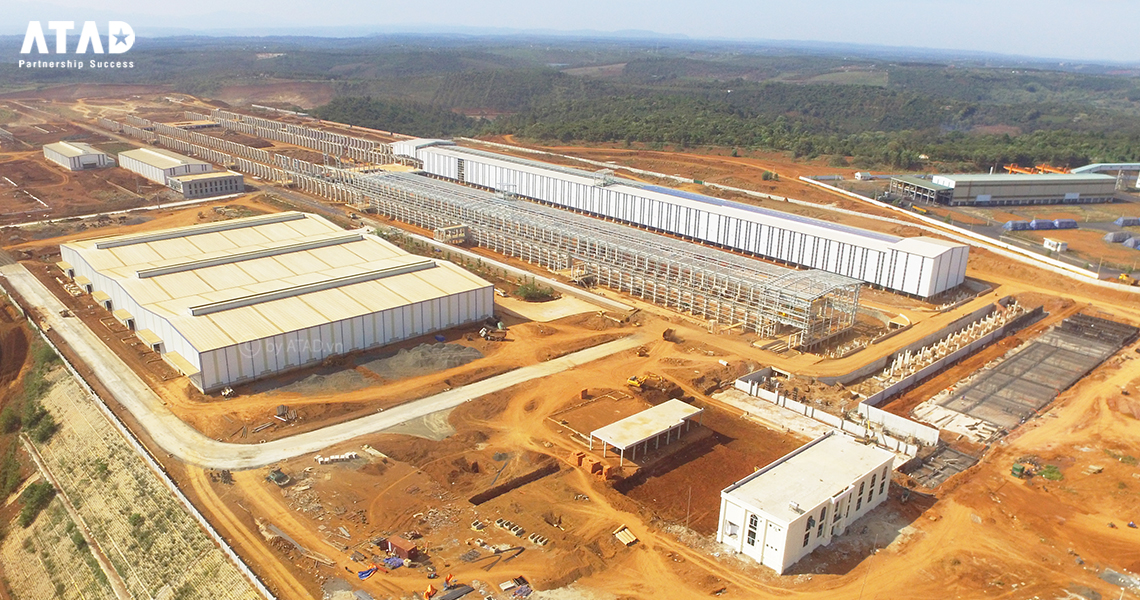 Skretting AquaFeed Manufacturing Factory
Scale: 23,200 m2
This is a major project with the investor Skretting. The capacity of this modern factory is 100,000 ton per year with a total area of 23,000 m2 . The project has a lot of special features: 46,125 meter high tower, eco-friendly elements which meet green building standards of Vietnam Green Building Council (VGBC). Especially, the investor highly appreciates ATAD's professional management in this project and shared that ATAD was one of few contractors that they totally trust in Vietnam.
Brotex Textile Complex
Scale: 1,000,000 m2
Since 2013, ATAD has been trusted by the owner – Brotex to be the steel structure contractor of design, manufacturing and erection for 5 phases of project at Phuoc Dong IP, Tay Ninh, Vietnam. Brotex is the largest project that ATAD has built ever with the total area of 1,000,000 m2. With deep experiences and professional management system, ATAD successfully completes the project with high quality, safety and schedule.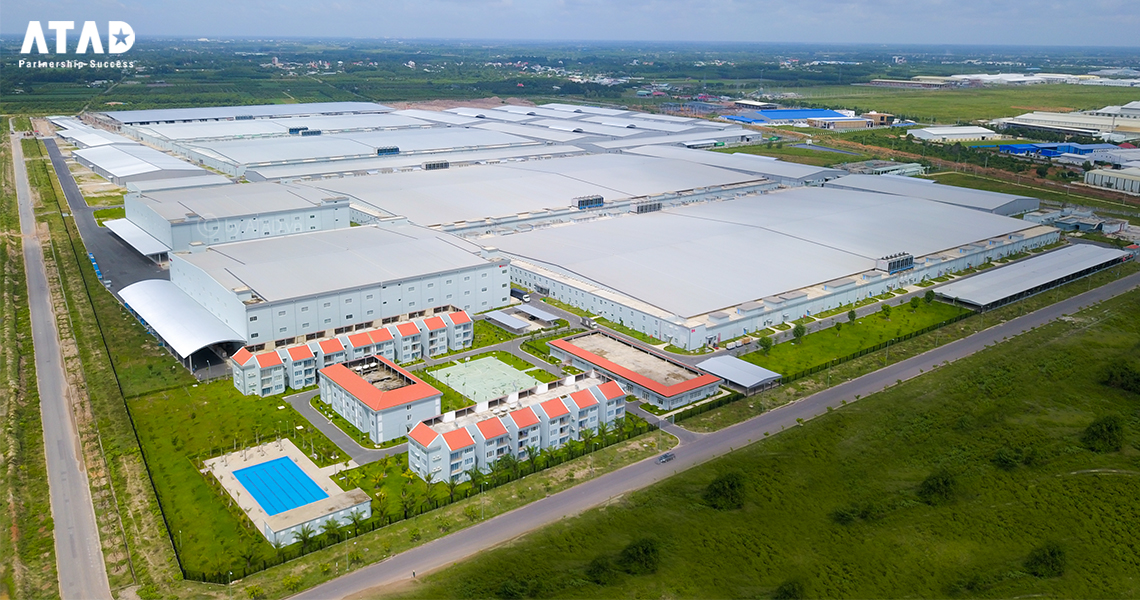 Cheng Loong Paper Manufacturing Factory
Scale: 30,000 m2 – 4,600 ton
This is the most modern and biggest project of Cheng Loong with 1 billion USD investment- the Taiwan's biggest industrial papermaker. In terms of steel structure, the project has lots of heavy built-up steel components, complex and oversized structure components which are giant box beams measuring 4,5 x 4,5 x 15 meters and weighing up to 20 tons. These beams are manufactured by the huge box beam production line that only special steel structure factory like ATAD Dong Nai can fabricate.